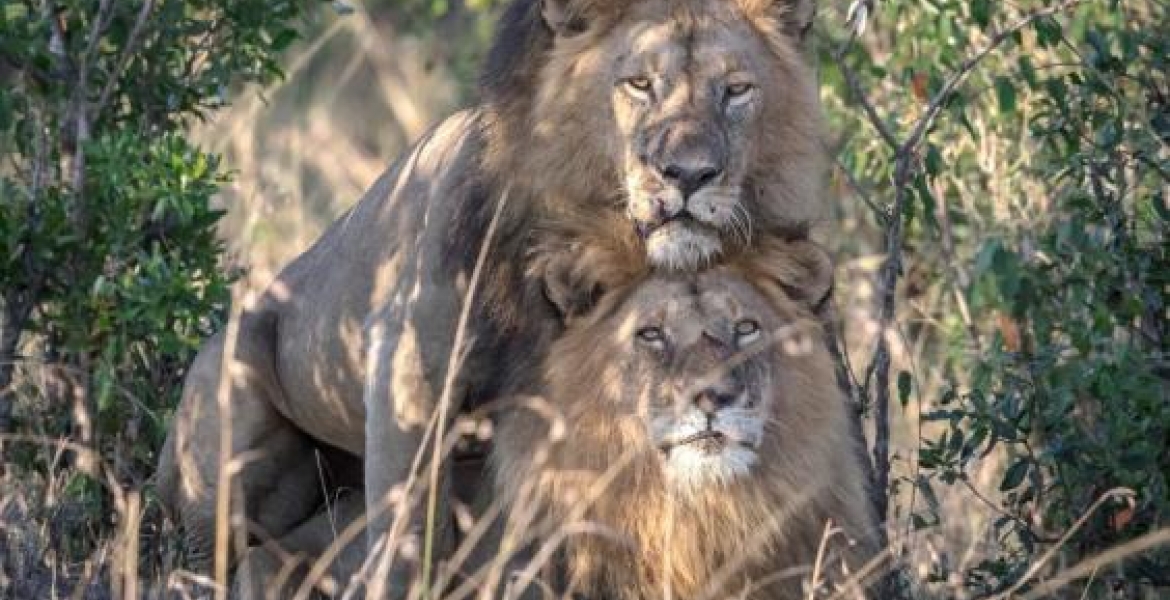 The Kenya Films Classification Board (KFCB) Chief Executive Officer Ezekiel Mutua has reacted to reports of 'gay' lions pictured in Maasai Mara, Kenya's most visited Game Park.
Speaking to the Nation, Mutua, a vocal anti-gay crusader said that the big cats should be isolated and be exposed to counseling over their sexual behavior.
"These animals need counseling, because probably they have been influenced by gays who have gone to the national parks and behaved badly," Mutua told Nairobi News.
The films board boss further called for investigations in the two jungle kings saying it was abnormal to find two male wild animals who "love each other."
"Some research needs to be done. And also, I wish I can get the bio to confirm that the two lions were male, because it is not normal," he continued.
He says the two could have been possessed by some evil spirits that has taken over some human beings. "I mean where on earth have you ever heard of something like this happening? The demonic spirits inflicting in humans seems to have caught up with animals."
On Wednesday, Mutua banned an American Comedy-series TV show aired on Multi-choice over gay content.