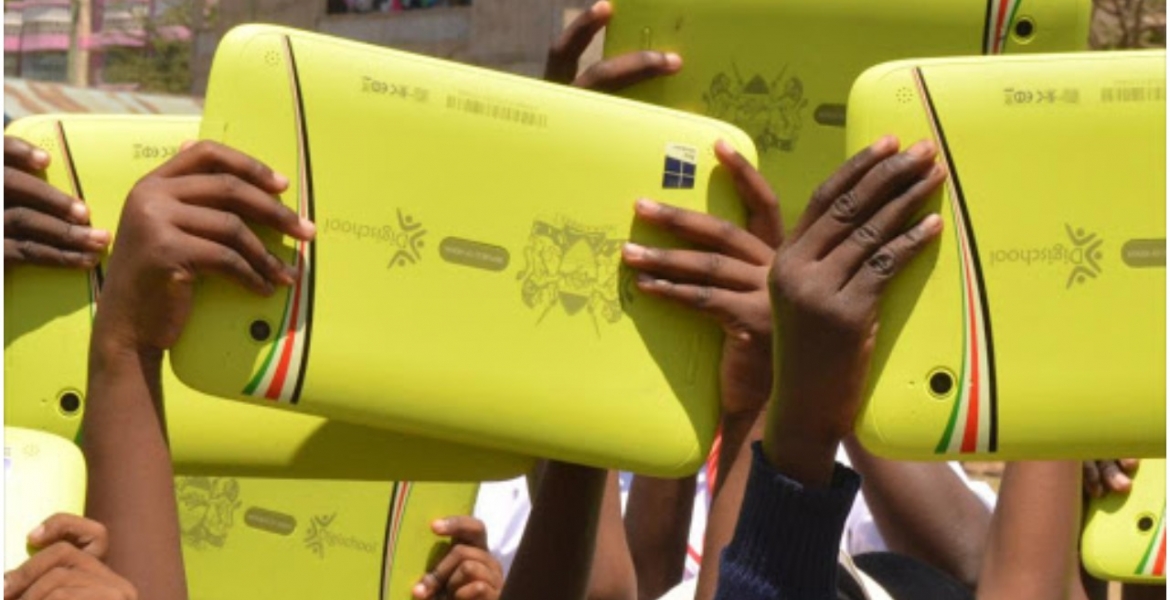 71 tablet computers that had been stolen from a Kenyan primary school in Busia County have been recovered by police officers in Uganda.
A 24-year-old man identified as Evans Wanda was apprehended at an illegal border crossing while ferrying the electronic gadgets to the neighboring country on a motorcycle. 
Following the arrest, Ugandan authorities notified their Kenyan counterparts, who went to Lwakhakha police station in Uganda to pick up the laptops and the suspect.
The tablets were branded with the Government of Kenya (GOK) and the Digital Literacy Program logos.
Upon investigations, police established that the gadgets were stolen from a primary school in Teso, Busia County. Officers have since launched a hunt for Wanda's accomplices as further investigations continue.
The suspect told investigators that he bought the machines from an unidentified person in Bungoma town.
The tablets had been stolen from Moding Primary School in Teso and a report of the theft was filed on March 31st, according to Bungoma DCI officer Joseph Ondoro.
The Digital Literacy Program was one of the Jubilee government's main agendas when it came to power in 2013, where it pledged to issue laptops to every Class One pupil to entrench ICT in teaching and learning in primary schools.
The administration later abandoned the program midway having spent billions to buy tablets and instead decided to build a computer laboratory in each of the 25,000 public primary schools in the country.