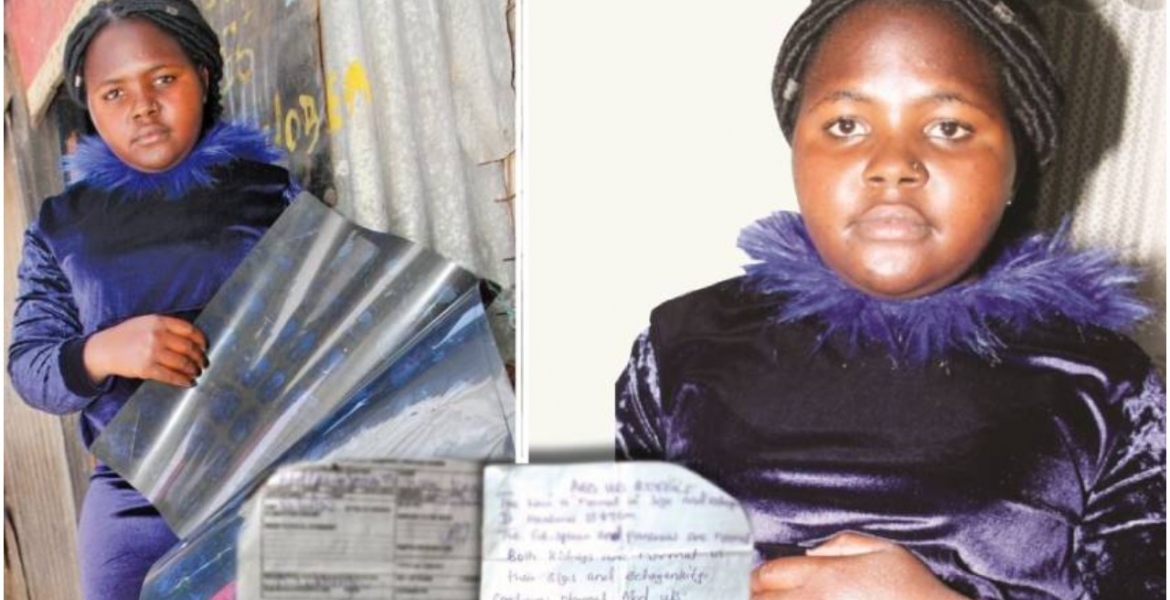 A 22-year-old Kenyan woman is accusing a Nairobi hospital of secretly removing her kidney during an operation about two years ago.
Ivine Kinagu says she went to Mbagathi Hospital in July 2019 to seek treatment and was diagnosed with abdominal pains with the doctor recommending surgery after several tests.
"When I went to Mbagathi, I was diagnosed with stomach problems and was told I will need surgery. An operation was done after tests, but nobody mentioned kidney removal or that I had a missing kidney," she told The Standard.
She later developed post-surgery complications and returned to the same facility, where a scan revealed that one of her kidneys was missing.
"I started getting fatigued and persistent stomach pains a few months after the operation. When I went back to Mbagathi Hospital, I did another scan and that is when I was told I was missing one kidney," Ivine said.
Another scan at Mama Lucy Kibaki Hospital confirmed that Ivine, who has only had one surgery in her life, has one kidney.
With the help of Catholic priest Father John Munjuri, Ivine got a team of volunteer Catholic lawyers, who wrote to the Kenya Medical Practitioners and Dentist Boards over the matter.
Records on the scan done on Ivine before she underwent the surgical procedure indicate that both her kidneys were normal. 
"We are wondering what might have happened in that surgery. Someone must have removed her kidney without telling us," her mother Jerusa Kageha said.
Ivene was attended to by a consultant doctor named Tinega, who insists the kidney was not removed at the hospital. "That would have required special consultation," he told The Standard.
Tinega indicated that even though Ivine's medical records bear his name, he is not the one who wrote them, adding that all discharge notes have the name of the consultant-in-charge.
"There are many clinicians in a ward who would write notes when a patient is discharged," he said.
Ahmed Twahir, chairman of the Kenya Renal Association, said: "Nobody knows for sure what could have happened, but there are several possibilities. If the matter is taken to the medical board, the doctor and the team that worked on the case will explain."