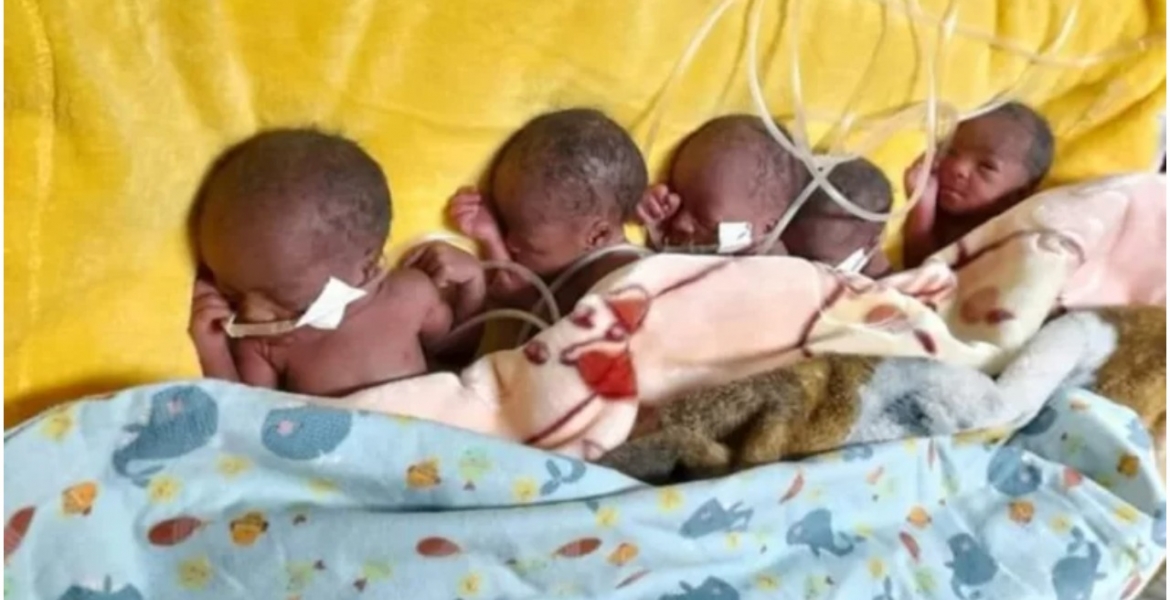 A Kenyan family that was recently blessed with quintuplets is mourning the death of one of the babies.
Douglas Nyaoko and his wife Sellah Nyanchera welcomed the five babies on April 16th.
Nyanchera, 25, delivered the quintuplets—four girls and a boy—at Kisii Teaching and Referral Hospital through a successful Cesarean Section. This was her first delivery.
Dr. Bina Ongaki, head of Clinical Services at the facility said the first three children weighed 1.5, 1.2, and 1.5 kilograms respectively, while the fourth and fifth weighed 1.5 and 1.1 kilograms respectively.
Speaking to journalists following the birth of his babies, Nyaoko said they were expecting four babies based on an ultrasound carried out during the antenatal clinics.
Nyaoko, who appeared shocked, pleaded with well-wishers to assist the family to raise the babies as he has no formal employment.
"I am not employed. I earn from the casual jobs I do around Kisii town. I call on well-wishers to support me. I have been living in my brother's house. I have been struggling to feed and clothe my family and I know it will become more challenging," Nyaoko pleaded.