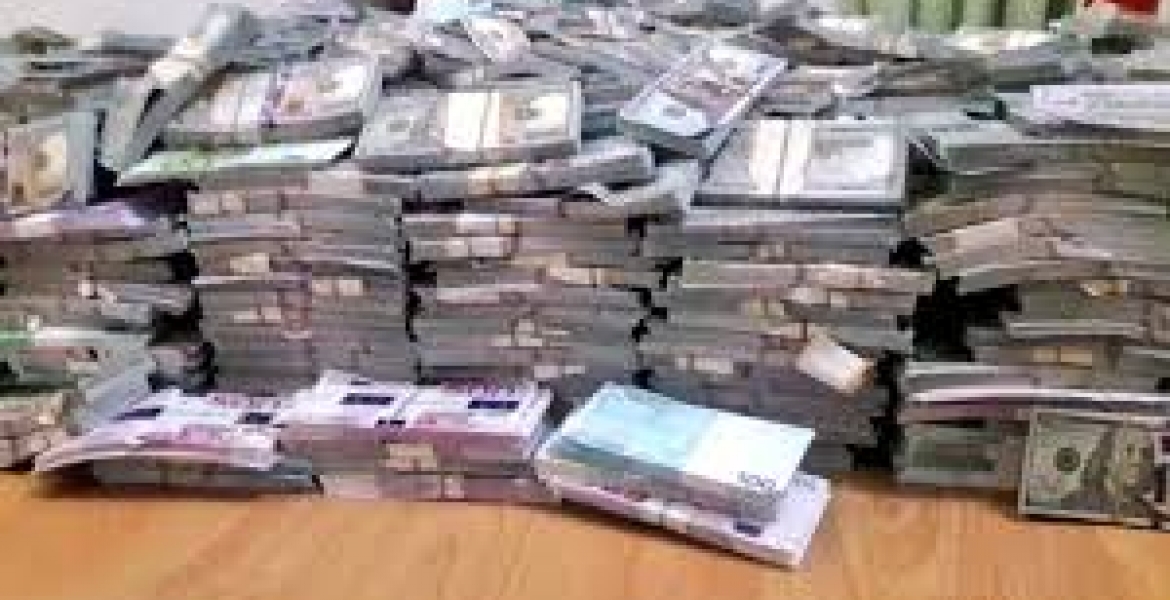 Police in Nairobi are detaining two suspects who were found in possession of counterfeit currency amounting to Sh750 million.
The two, Samuel Maina and Boniface Mungai, were nabbed on Wednesday morning at Makaazi apartments in Nairobi's Kilimani area, where they had stuffed the fake cash in metallic boxes.
A total of 6.8 million fake US dollars, 490,000 fake Euros, and 6.4 million fake Kenya shillings were seized, according to the Directorate of Criminal Investigations (DCI).
Also recovered were containers with an unknown liquid, DeLaRue branded badges, and a seal, all suspected to be used in the printing of the fake currencies. 
Assorted documents, customs reflector jackets, United Nations and National Treasury stickers were also confiscated.
Nairobi police commander Augustine Nthumbi says the suspects are believed to have been planning to defraud unknown banks and customers. 
Further investigations are underway to find out whether the fake currencies had been circulated in the market. 
"We warn anyone against handling such money. It is criminal and has a bad impact on the economy," Nthumbi said.
The DCI said the operation followed a report filed by a concerned member of the public through the agency's toll-free line 0800722203.
"…crime scene detectives combed the apartment for more clues, in what appeared to be a well-coordinated, fake currency syndicate," DCI noted.