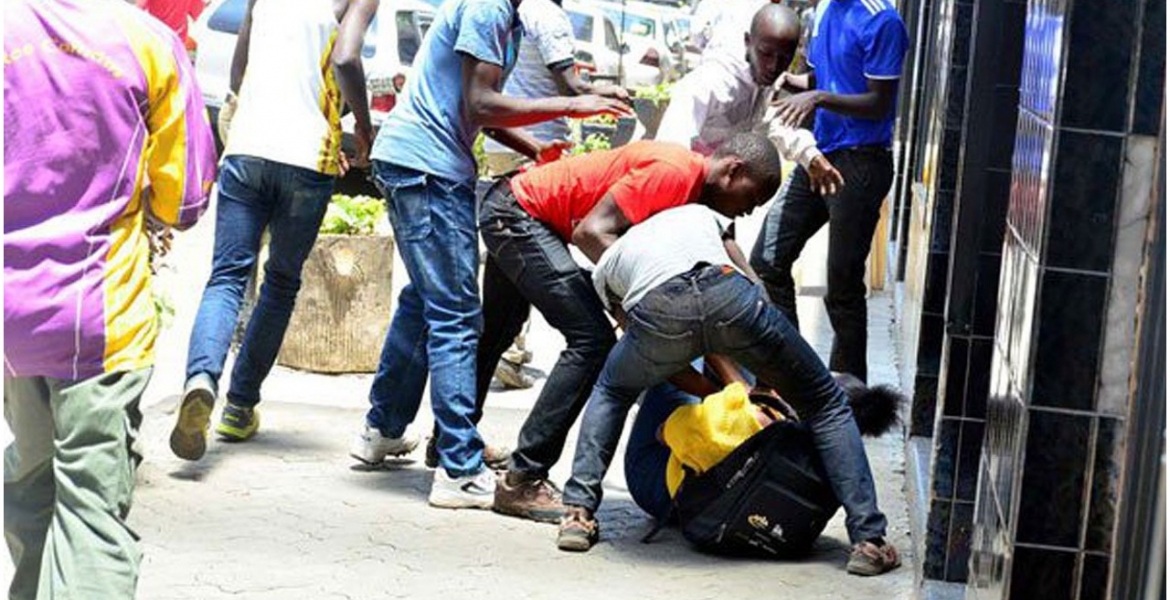 A multi-agency security team has been set up to deal with rising cases of crime within Nairobi and its environs.
Speaking on Thursday, Nairobi County Police Commander Augustine Nthumbi said several officers, including a special team, have been deployed to restore sanity in the city.
He indicated that plainclothes police officers have been tasked to address the situation as soon as possible.
At the same time, Nthumbi warned boda-boda operators against being part of the criminal activities and urged members of the public to cooperate with security officers in taming the crimes.
The move comes amid concerns about rising incidents of kidnapping, mugging, and robbery with violence in Nairobi and surrounding areas such as Kiambu, Kajiado, and Machakos.
On Wednesday, a video of daring thugs snatching a phone from an unidentified customer inside a Nairobi restaurant emerged online.
Another video clip showed a criminal stealing a side mirror from a car stuck in the middle of a traffic jam in broad daylight.
Many Kenyans have reported muggings and attacks within the city in recent weeks, with some happening in broad daylight.
The Directorate of Criminal Investigations (DCI) recently urged Kenyans to report such incidents, saying most perpetrators walk free when no charges are preferred against them.
"Many are scenarios when suspected muggers go scot-free even after they have been arrested along various Streets and Walks within the CBD as the few who report at the station fail to pursue their cases or never turn up for hearings," DCI noted.