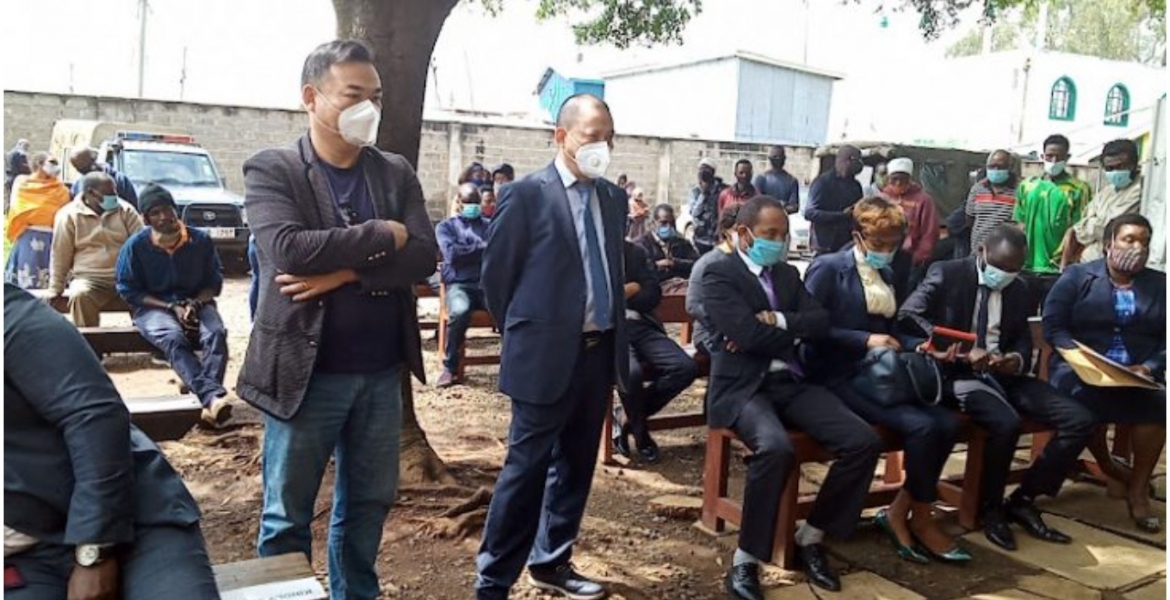 A Nairobi court has sentenced two Chinese nationals for battering and seriously injuring their compatriot.
Gu Xiong and Jin Ping were sentenced to one year in prison or pay a fine of Sh100,000 each after they made an about-turn and pleaded guilty to the charges of assault causing actual bodily harm.
They were accused of uprooting their compatriot Dong Chen Pang's teeth and gouging out his eyes over a bet at Kingston Apartments along Ngong Road on May 16th.
The court was told that Xiong and Pang disagreed over a bet and picked a fight before Ping joined to fight Pang.
While sentencing the two, Senior Principal Magistrate Charles Mwaniki of Kibera law courts said the offense committed was serious, but since they had pleaded guilty they showed some degree of being remorseful.
"I have considered the mitigations from the accused persons and the nature and the circumstances of the offense. The accused person has saved the judicial time by pleading guilty and this suggests that they have undergone considerable introspection and that they are remorseful."
"Nonetheless, they admitted a crime and injury resulted from it. I hereby sentence each of them to pay a fine of Sh100,000 or serve one year in jail," the magistrate ruled.