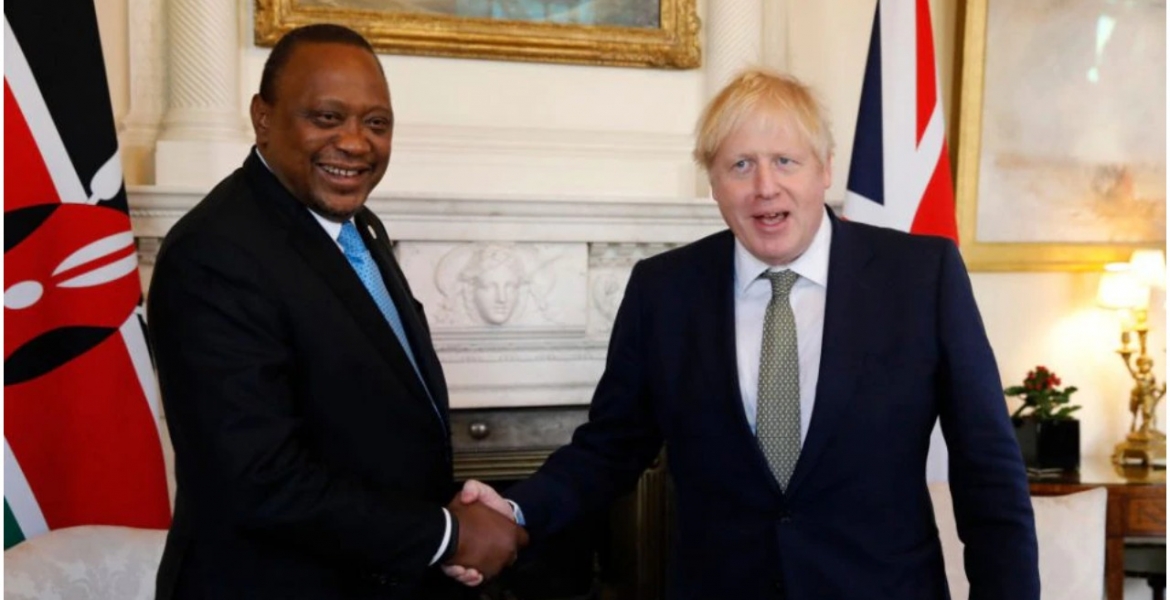 President Kenyatta was forced to undergo mandatory COVID-19 testing ahead of his trip to London.
Business Daily reports that the UK demanded that Uhuru and his delegation take the polymerase chain reaction (PCR) COVID-19 test before entering the country.
The move is aimed at protecting Prime Minister Boris Johnson, the royal family, and top government officials who will be interacting with the Kenyan team during the trip.
The UK retained Kenya in its COVID-19 "red list", meaning travelers originating from the country are still banned from entering the UK, but Uhuru and his entourage were exempted from quarantine.
"The whole delegation took COVID tests and were exempted from quarantine," an official working with the UK government told Business Daily.
Kenyatta arrived in London on Tuesday for his three-day trip to the UK where he will co-chair the Global Education Summit alongside Johnson.
The summit, which takes place between July 28th to 29th, aims to raise $5 billion to educate children across the developing world over the next five years.
PM Johnson is expected to host Uhuru at his country residence in Buckinghamshire, Chequers for bilateral talks.
Uhuru will also attend an event at West London's Kew Gardens, to celebrate the Kenya-UK Year of Climate Action, and Kenya's leadership on climate change in Africa ahead of COP26.
UK Foreign Secretary Dominic Raab will then host Kenyatta in an event at Mansion House, in London's historic financial district where he will make announcements on the UK's support for Big Four projects in Kenya which cover affordable housing, manufacturing, and health partnerships.
Kenyatta will also meet senior members of the British Royal Family as part of his visit.