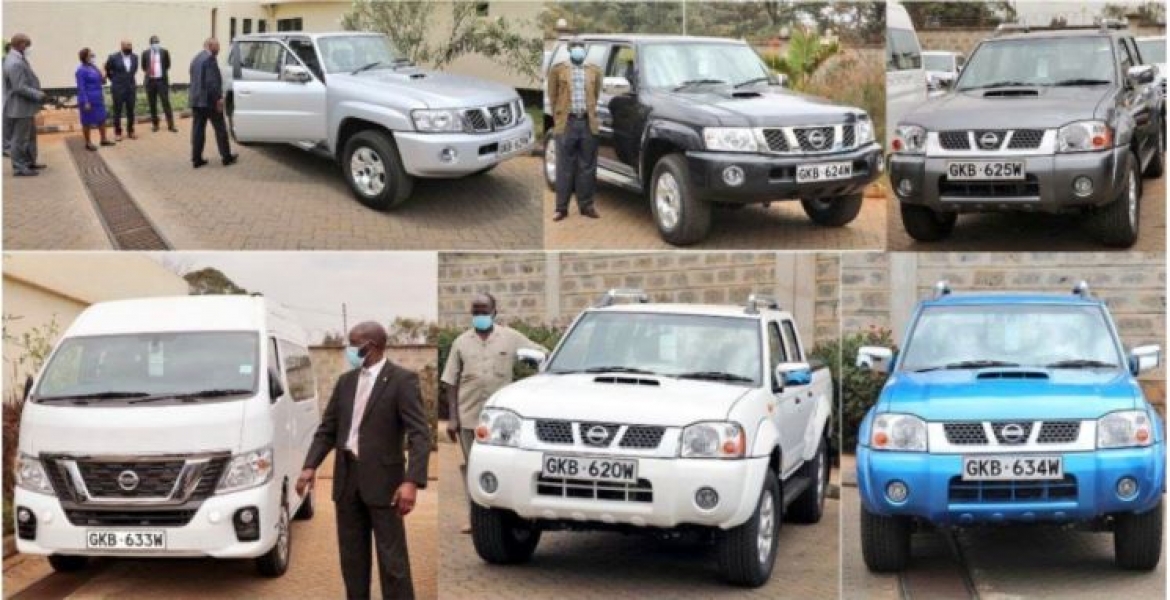 The United States government has donated six brand new vehicles to Kenya's Directorate of Criminal Investigations (DCI) to enhance the movement of DCI detectives during security operations.
The cars were handed over to DCI director-general George Kinoti by US Embassy representative Joseph Thompson.
Speaking during the handover ceremony, Thompson complimented the DCI's sturdy force in shattering drug trafficking syndicates, making Kenya a hostile ground for traffickers.
On his part, Kinoti lauded the partnership between the US and the DCI in security matters and assured of continued cooperation in fighting all crimes.
Last year, the US also donated 10 Toyota Hilux pickup trucks to the DCI and the Ethics and Anti-Corruption Commission (EACC) for use by their investigators to combat corruption and drug trafficking. 
The donation was made by the US Department of Defense US Africa Command (AFRICOM) in coordination with the US Drug Enforcement Administration (DEA) and US Homeland Security Investigations (HSI). 
The US embassy in Nairobi said the donation of the vehicles would help further efforts between Kenya and the US in their anti-corruption and anti-drug trafficking efforts as well as the investigation of transnational criminal organizations.