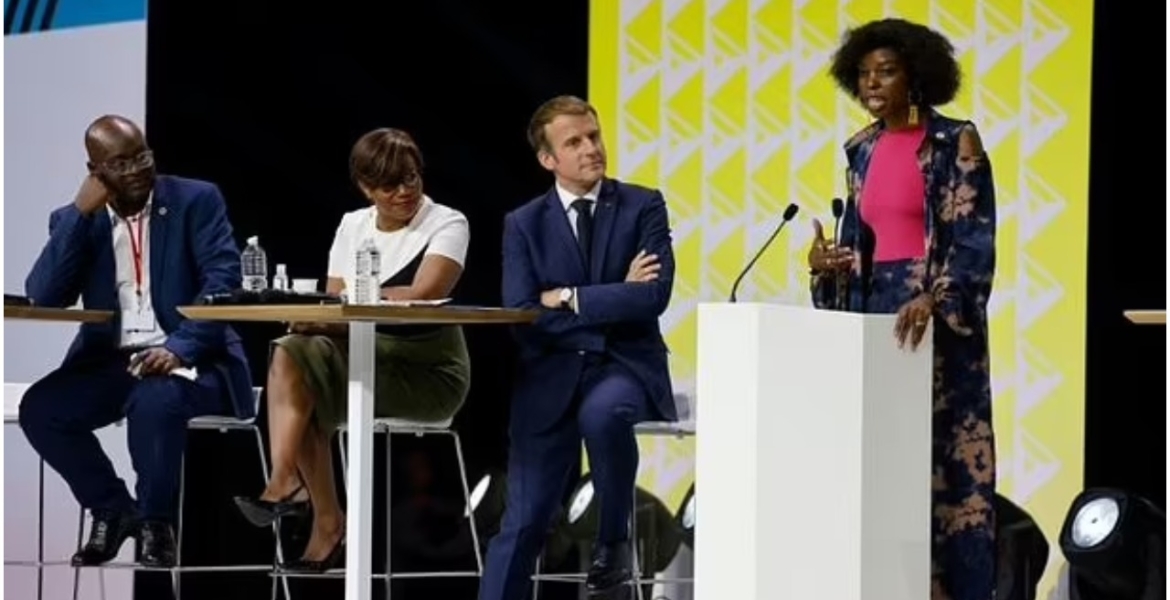 Kenyan media personality Adelle Onyango on Friday thrilled an audience at an international conference in Montpellier, France.
During the meeting called to discuss France's role in Africa, Adelle challenged President Emmanuel Macron to explain what his country "stands for."
In her speech, she accused France of living in "denial" of its "destructive past" during the colonial era.
"We as Africans feel the pain of colonization every single day. What we end up with is skepticism of what exactly does France stands for," Adelle said to fierce applause. 
Adelle was in a plenary session with President Macron, alongside 11 other young Africans, who collectively urged France to support democratic renewal in countries where leaders are clinging onto power under "democratic dictatorship."
Senegalese blogger Cheikh Fall urged Macron to "stop cooperating and collaborating with these dictator presidents," adding that France should apologize for crimes committed during the colonial era.
Responding to Adelle and other young African leaders, Macron defended his country, saying it often voices disapproval of political or military coups in Africa, and had reduced cooperation with authoritarian regimes.
"I have never set up a military base unless being asked by democratically legitimate leaders," he said.
On atrocities committed by France during the colonial past, Macron said, "Asking for an apology is too easy… I don't believe that we can free ourselves of this history."
He pledged to introduce an "honest assessment of France's colonial past" in school curriculums.
"I don't believe that we can free ourselves of this history. I believe in a policy of recognition," he continued.