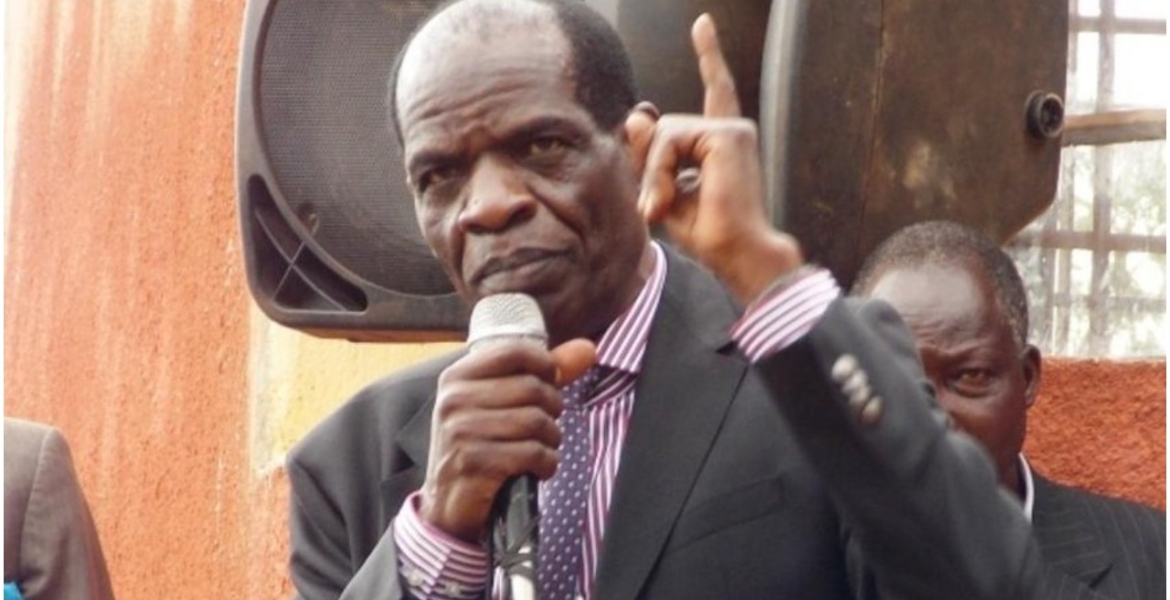 The family of former Mt Elgon MP John Serut is appealing for help to offset his huge medical bills.
Through Twitter on Thursday, his daughter Chemoss Serut pleaded with Kenyans to assist the family to settle a hospital bill amounting to Sh20 million.
"Hey guys, so a lot of you don't know me but I'm here requesting your help today. My father's name is John Serut and he's been unwell for a while now," she wrote.
Chemoss explained that the former politician was diagnosed with multiple myeloma in January 2020. Multiple myeloma is a type of blood cancer that affects multiple organs, including the kidneys, bones, and liver.
"So far, we've handled this as a family but we're now reaching out to you for help," added Chemoss.
Chemoss said the most recent bill was more than Sh5 million even as she lamented the high cost of healthcare in Kenya.
"We need the amount on top to cater for an insurance cover as we have exhausted the existing one due to bills amounting to Sh14 million this year alone."
She continued: "Healthcare in this country is quite expensive. Every time he's been in hospital this year the bill has been no less than Sh3 million."
So far, nearly Sh300,000 has been raised through M-Changa (https://secure.changa.co.ke/myweb/share/50395).
Her appeal triggered mixed reactions, with most Kenyans online reminding her of her dad's privileged past, the perks he enjoyed while in parliament, and the litany of allegations surrounding the intermittent clashes in the constituency.
"Your dad had a chance to change the whole health care system in the country as an mp. I want the current MPs and senators to take note... if you ever get a chance like this please change whatever you can for better.. with the same spirit please let's come through for the family," one Twitter user said.
Serut represented Mt Elgon constituency in parliament for two terms and lost his seat to Fred Kapondi of the Jubilee party in the 2017 general elections.