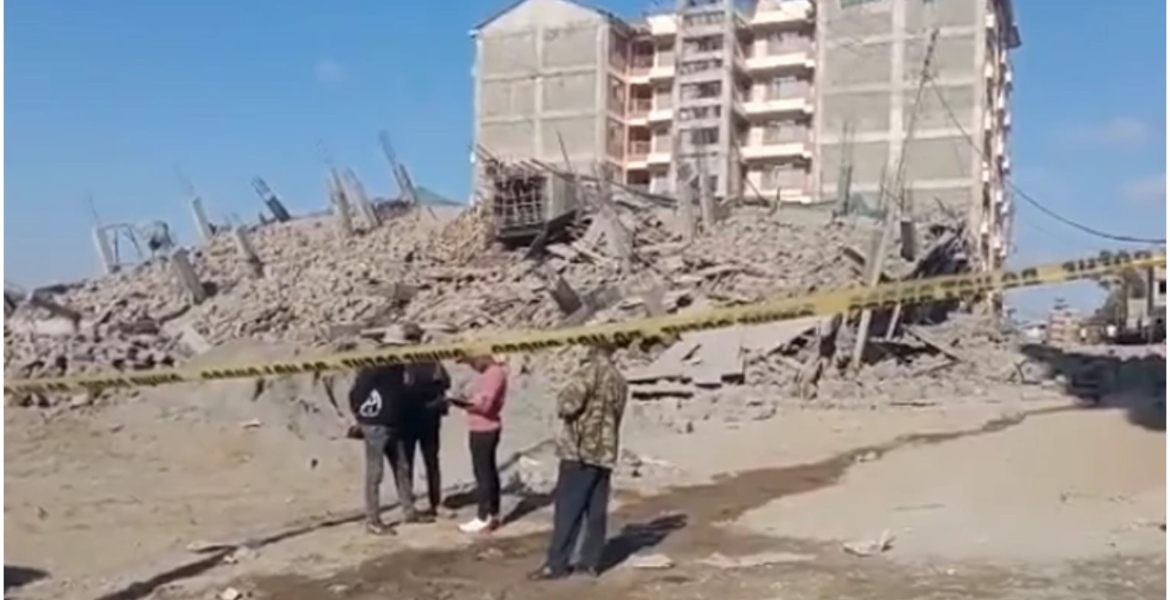 A nine-storey building that was under construction in Ruiru, Kiambu County has collapsed.
Reports indicate that the unfinished structure in Ruiru's OJ area caved in at around 3:30 am on Sunday. 
No casualties were reported as nobody was inside the building at the time of the incident. Several motor vehicles parked in a nearby garage were damaged during the early morning incident.
An eyewitness said they heard a loud bang at around 3:30 am and scampered for safety together with other night guards. Police cordoned off the scene as investigations into the cause of the collapse continue.
Cases of buildings collapsing have been on the rise in Kiambu County in recent months.
On August 30th, a five-storey residential building collapsed in Gachie area, Kiambu County. Three construction workers who were trapped in the rubble died while more than 10 were rescued and taken to hospital for treatment.
A few days later, a six-storey residential building in Kinoo was safely demolished following orders from the Kiambu county government and the National Construction Authority (NCA). This came days after the structure partially collapsed in an incident captured on video.