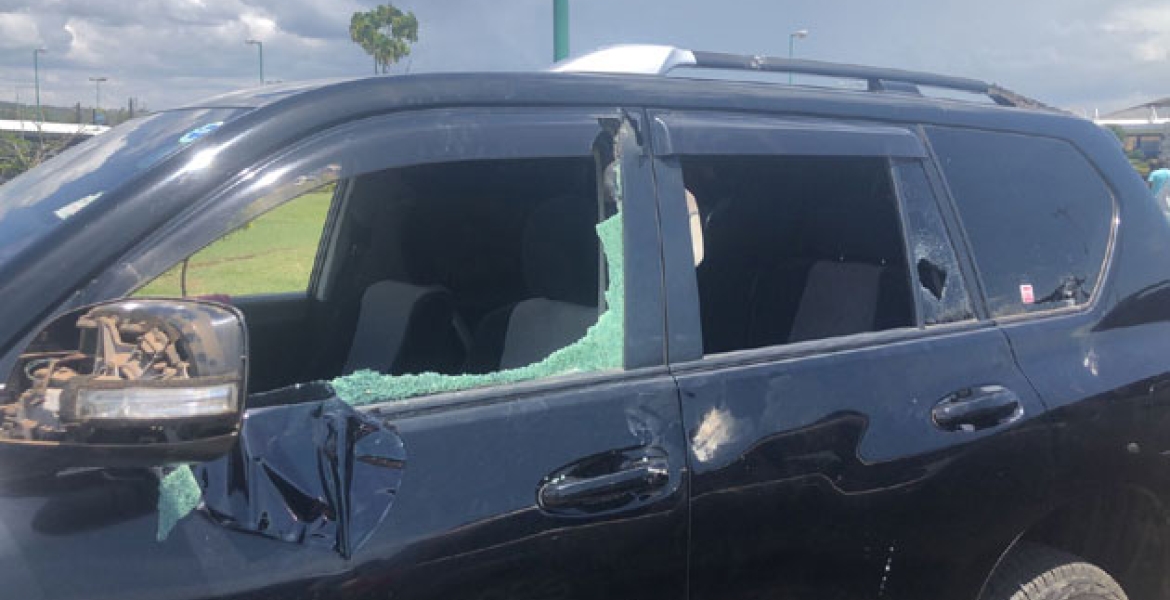 The National Police Service (NPS) has issued a statement regarding the chaos witnessed during Deputy President William Ruto's tour in Kondele, Kisumu on Wednesday.
Police spokesperson Bruno Shioso said the violence broke out after two groups clashed over the sharing of cash handouts.
He noted that intelligence gathered by security agencies showed there was tension in the area due to the alleged distribution of campaign logistical funds amongst local groups.
Shioso added that the deputy president was earlier warned against visiting Kondele based on the gathered intelligence.
"This intelligence was promptly shared by police with H.E the Deputy President's team with a recommendation to skip the affected area during the tour."
"During the rally, violence erupted amongst the local agitated groups who engaged in stone-throwing and other unruly behavior," reads the statement.
The deputy president was forced to cut short his speech as police officers fired teargas to disperse the rowdy youths who hurled stones at his campaign caravan.
On his part, Ruto condemned the violence and accused his political rivals of hiring youth to throw stones.
"Let us respect each other because Kenya belongs to all of us. I am telling those who have sponsored youths to stone other leaders: shame on you!" said Ruto.
"We must get rid of the leaders who hire young people to throw stones."
He left the scene and proceeded to Migori County to popularize his 2022 presidential bid.
Earlier, Ruto addressed rallies in Kisian, Otonglo, Obote Road, and Juakali areas in Kisumu where he promised to transform the country through the bottom-up economic model.