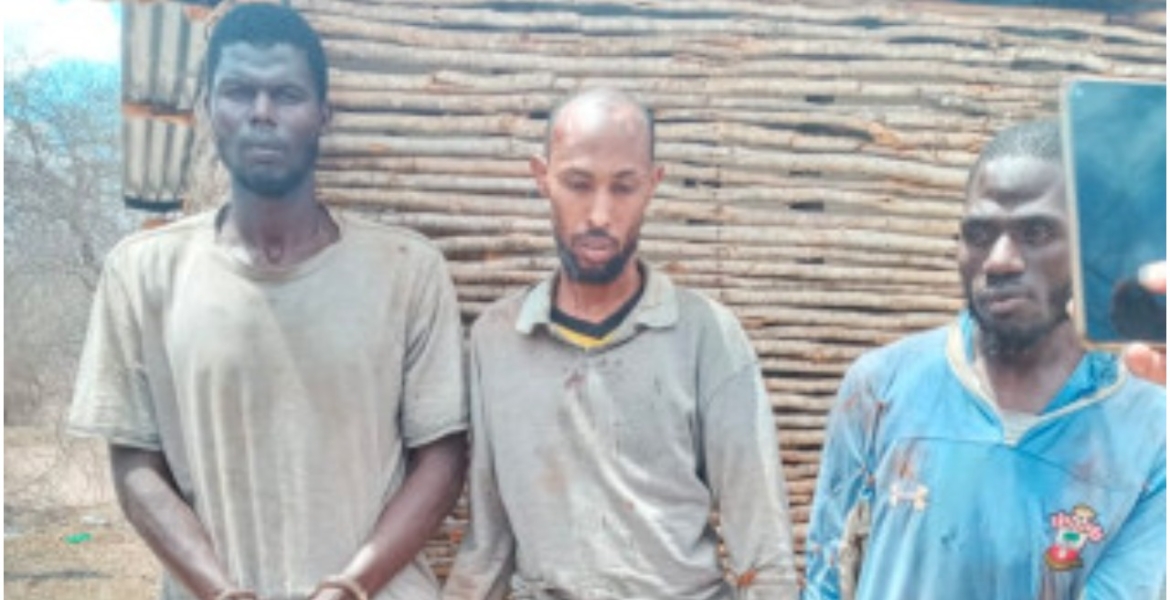 Three terror convicts who escaped from Kamiti Maximum Security Prison on November 15th have been handed an additional 15 months in jail.
The three, Musharaf Abdalla alias Alex Shikanda (34), Joseph Juma Odhiambo (30), and Mohammed Ali Abikar (35) were rearrested in Kitui three days after breaking out of the highly-guarded detention facility.
Appearing before Senior Principal Magistrate Diana Muchache at Kahawa law courts on Monday, the three pleaded guilty to escaping lawful custody.
The magistrate turned down the prosecution's request to hand them the maximum sentence for the offense, saying the convicts confessed their crime hence reducing the burden of proof for the prosecution and saving the court's time.
"Because the accused persons are remorseful and have saved this court's time, the court will not sentence them to the maximum sentence prescribed, and accordingly proceeds to sentence each accused persons to 15 months' imprisonment," Muchache ruled.
Abdalla told the court that they escaped from the country's largest prison by drilling through their cell's wall using a chisel.
He pleaded with the court not to send them back to Kamiti, saying they are likely to be victimized by some of the wardens who aided their escape.
"I beg the court not to send us back to Kamiti because I know there are some officers who helped us escape have not been arrested and they are likely to harm us," he pleaded.