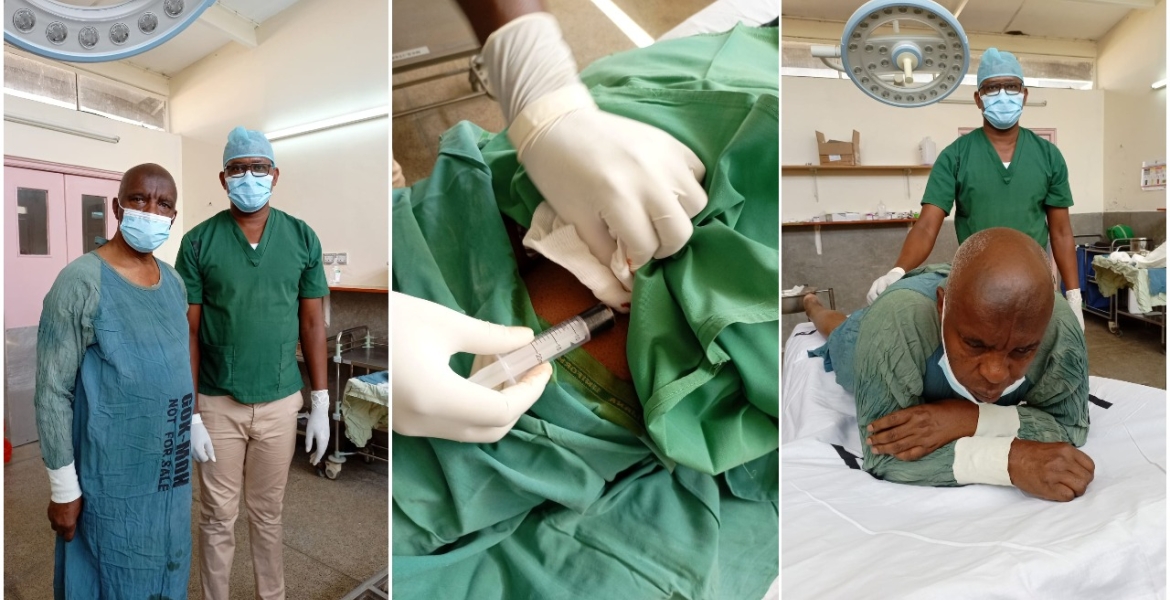 Makueni Governor Prof. Kivutha Kibwana has earned praise from Kenyans on social media for seeking treatment in a public hospital.
Through Facebook, Governor Kibwana announced he underwent minor surgery on Saturday at Makueni Referral Hospital in Wote. 
Without disclosing the nature of his condition, the two-term governor said the procedure was conducted by doctors Jacob Kengere Ombogo and Patrick Musyoki.
"Thank you our healthcare workers for the dedicated health services offered to our residents," Kibwana captioned photos of himself at the hospital.
Online users lauded Governor Kibwana for restoring trust in public hospitals and setting an example for other leaders.
Gospel singer Reuben Kigame wrote: "Thank you for showing us confidence in our health workers and systems when it is easy to fly out of the country and receive treatment."
Ephy Ochi posted: "If our healthcare systems are managed well, anyone can get treatment in public facilities. The only problem is that they're mismanaged and the rich end up flying out of the country to seek for best treatment. Good job governor."
Wifred Njihia said: "Such confidence in improving our health care facilities is all we need. You empowered them...equipped the hospitals n hence you know you can as well seek treatment there....Sir...Your simplicity n dedication to your people is what other leaders should emulate."
Kibwana, who is serving his second and final term as Governor for Makueni, has previously earned accolades for his track record. He has expressed interest in running for the presidency this year.