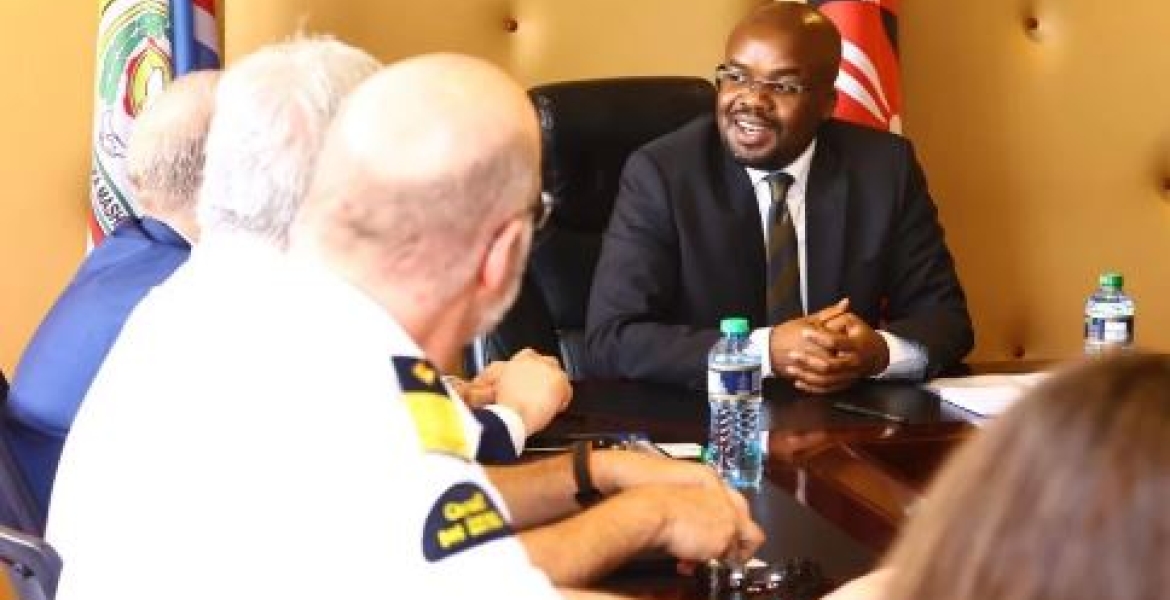 Canada has committed to support Kenya in its quest for technology-driven border surveillance and maritime security.
This follows a meeting between Interior Principal Secretary Raymond Omollo and senior officials from the Canadian High Commission in Kenya, the Canada Border Services Agency (CBSA), and Canadian Coast Guard (CCG).
Omollo said CBSA and CCG will be instrumental in facilitating the consistent and predictable movement of people and goods across the country's land, air, and maritime borders
"We are looking at two agencies that have positioned Canada as one of the global pacesetters in travel- and trade-related border technology as well as marine search and rescue," Omollo said.
"It is our hope that we will secure more capacity-building and technology support from them and progressively secure our air, sea and land ports and borders."
The principal secretary said Canada recognizes Kenya's commitment to the global fight against transnational crimes, including illegal migration, piracy, illegal fishing and resource exploitation, pollution, trafficking of humans and narcotics, smuggling of weapons, and terrorism.
 "Our vision is to catch up with other parts of the world in the deployment of advanced capability and integrated technologies in expediting traveler processing and facilitating secure two-way trade across our ports of entry and exit," he added.
In addition to its 35 one-stop border posts and border control checkpoints, Kenya plans to operationalize more facilities and e-gates equipped with smart tools for secure travel and trade.
The projects have been conceptualized by the Border Control and Operations Coordination Committee (BCOCC).