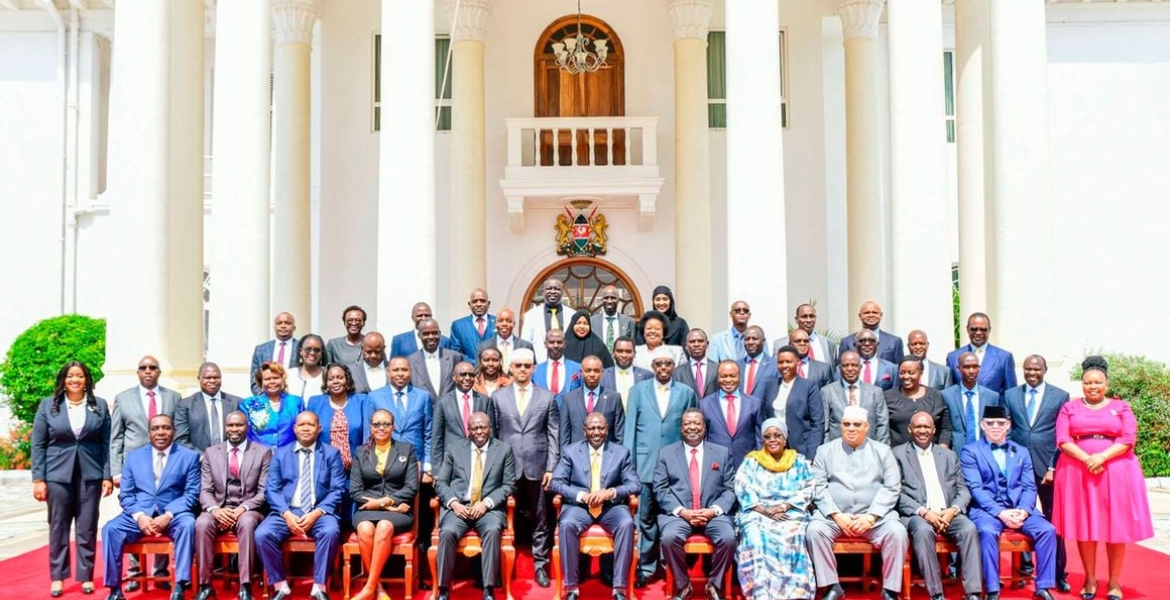 The High Court has issued orders barring the 50 Chief Administrative Secretaries (CASs) appointed by President Ruto from assuming office until a case challenging their appointment process is heard and determined.
Justice Hedwig Ong'udi barred the CASs from earning a salary, remuneration, and any benefit pending the conclusion of the case filed by the Law Society of Kenya (LSK) and Katiba Institute.
The two petitioners have sued the President and the Public Service Commission (PSC), while all the 50 CASs have been listed as interested parties in the case.
They argue that the president violated Article 10 of the Constitution by appointing 50 CASs with the full knowledge that only 23 positions were created and recruited for.
"By creating the additional 27 positions, the Respondents violated the binding constitutional principles, such the national values and principles of governance, contrary to Articles 4[2] and 10, particularly patriotism, national unity, the rule of law, democracy, participation of the people, good governance, integrity, transparency accountability and sustainable development," they say in court papers.
"The latter is especially implicated due to the additional, unsanctioned call on public finances to fund the irregular positions."
Further, the LSK and Katiba Institute aver that by creating additional 27 offices in the public service, to be financed using public funds, the President violated and threatened to violate Articles 201 and 228[5] which call for prudent use of public resources.
They accuse the PSC of abdicating its roles under article 234, which are to inter alia establish public offices in compliance and subject to articles 10, 232, and all provisions of the constitution.
"Such abdication has enabled the 1st Respondent (President) to establish 27 additional offices in violation of constitutional dictates," the court documents further read.
The case will be mentioned on March 28th for further directions.
The 50 CASs were sworn in on Thursday at State House in a ceremony presided over by President Ruto.