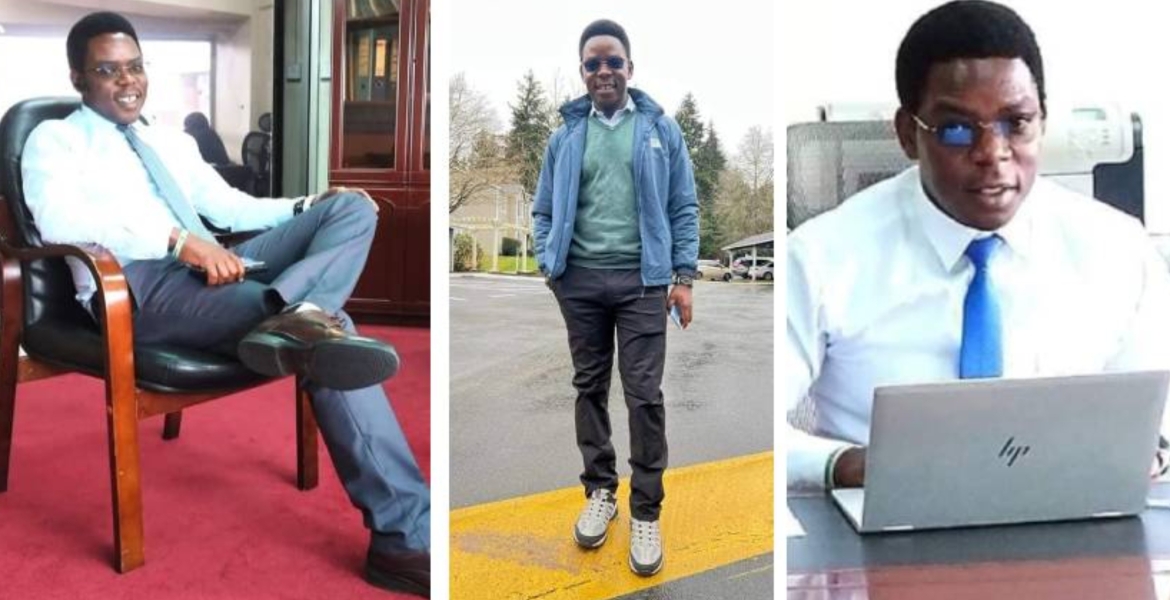 The family of Kenyan orator and political mobilizer Joseph Kubende has called for a speedy and thorough probe into his death before his burial, alleging foul play.
Kubende, who was also an author and singer, died on Thursday after falling from the fourth floor of an apartment on Lumumba Drive in Nairobi's Kasarani area, according to a report filed at Kasarani police station.
The 42-year-old had reportedly visited his cousin Justo Misika Wanyama, who lives at GM Apartments on Lumumba Drive, when the incident happened.
"Kubende, who had stayed at his cousin's place for one week, was scheduled to travel to the United States where he lived," said the police report filed under OB Number 88/23/03/2023.
After falling from the apartment, Good Samaritans rushed him to Jesse Kay Hospital in Roysambu for emergency treatment. He was later referred to Radiant Group of Hospitals in Pangani where he died from his injuries.
Police said preliminary investigations revealed Kubende, who celebrated his 42nd birthday on March 19th, was alone in the house during the incident. 
David Shakama, a family member, said Kubende had recently secured a job in the United States and had come to Rwanda for an assignment before flying back. 
"Serikali ifanye investigation ya kutosha, kwa sababu huwezi tuambia Joseph ametoka US akaenda kukaa na wenzake akawachwa pekee yake alafu akatoka kwa gorofa ameanguka. Joseph Kubende is a politician who has assisted a lot of politicians in Bungoma County and outside to get to leadership positions," Shakama said on Thursday.
"So we understand that he might be targeted by a few individuals, but we want to know the truth, and those people who were with him tunaomba uchunguzi ufanyike na wakuje watuelezee kama familia. We're not going to bury Joseph kama serikali haijatuambia ukweli."
The police are still investigating the matter and are yet to release any official statement on the cause of death.
The deceased previously worked as an English and Literature teacher at the Kigali Institute of Education in Rwanda.