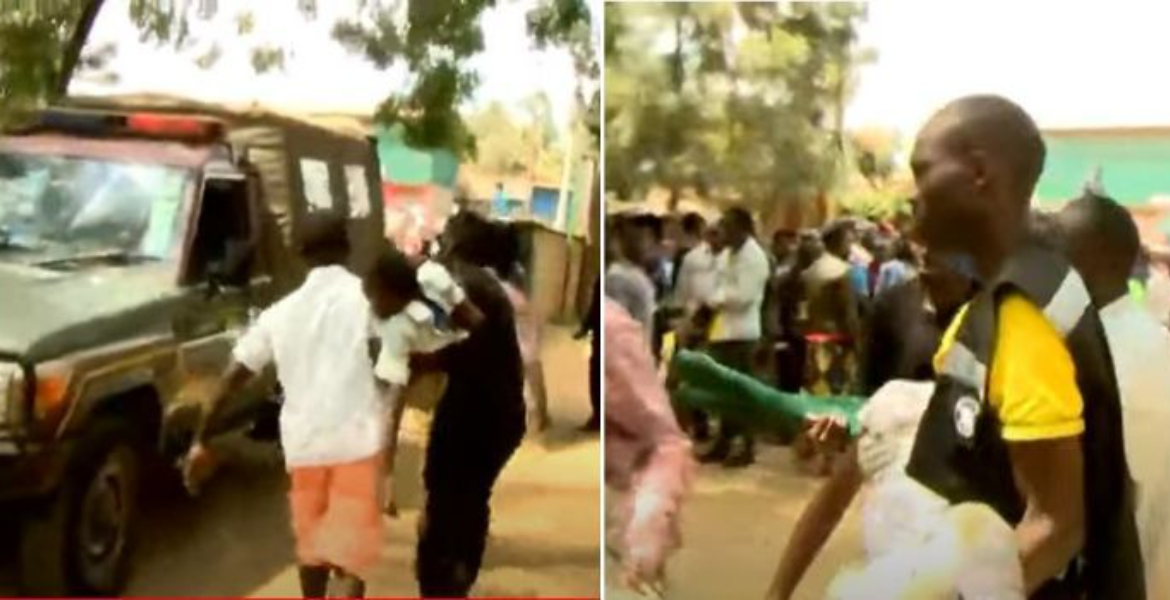 Kawangware Students Collapse After Police Lobbed Teargas Into School
A conflict between business protesters and law enforcement officers on Friday led to students from Ndurarua Primary School in Kawangware Estate being caught in the melee. 
As the pupils were attending their morning classes, vendors engaged the police personnel in a scuffle. Allegedly, the traders were up in arms against a resolution by the Nairobi County administration to demolish their stalls which had been set up on sidewalks and pathways. The police found it hard to clear the roads that demonstrators had blocked. To display their displeasure, the protesters burnt tyres and damaged road signs.
The anti-riot police officers lobbed teargas to disperse the traders. Reports indicate that some of the canisters landed in the school, causing panic among the students who scampered for safety. The thick smoke from the canisters made some of the students pass out. In shared footage, residents are seen carrying the pupils to a police car in an attempt to rush them to the hospital. 
They were then taken to various hospitals in Kawangware estate where they received treatment for respiratory issues. The pupils who remained in school were in a steady state and did not require instant medical attention. The demonstration also affected traffic flow on the neighbouring roads connecting to Riruta, Wanye, and other locations in Kiambu County. Law enforcement has yet to disseminate a declaration to clarify the event.