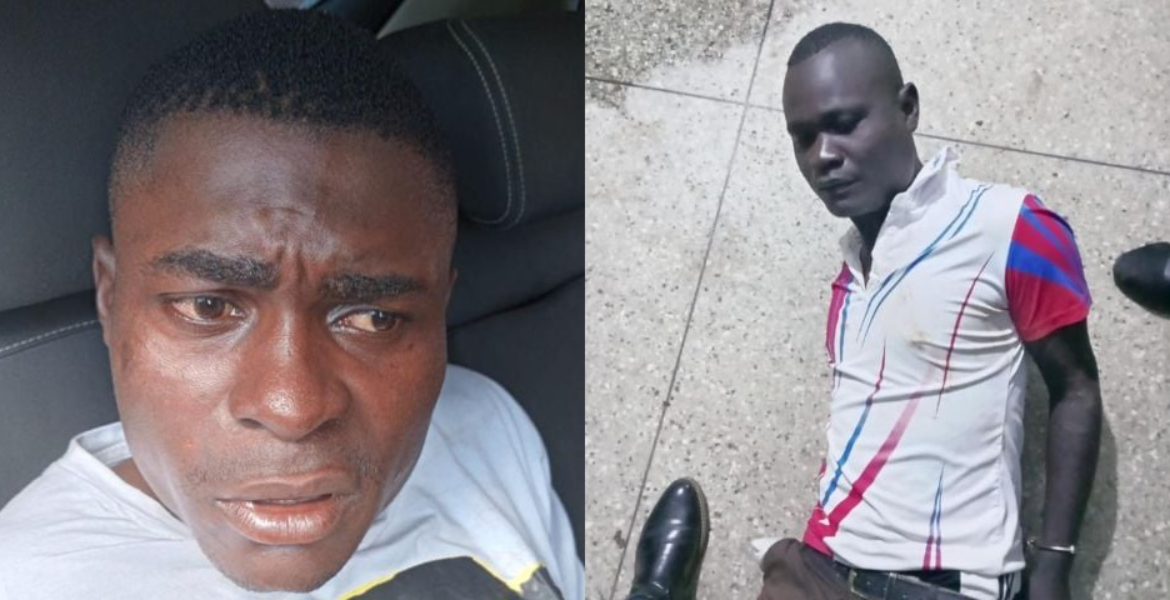 Denis Indeche and Allan Kemoli
Police in Kakamega County are on alert after two robbery suspects escaped from custody. 
The Directorate of Criminal Investigations tweeted that two police officers who were on duty at the Kakamega Police Station are in custody to aid with investigations and requested the public to give any information that could lead to the apprehending of the suspects. Three days ago, detectives from the Crime, Research and Intelligence Bureau seized these wanted fugitives following a month-long pursuit. According to the Authority, the escape implies there may have been either involvement or negligence by those who were keeping watch.
Investigators have identified the suspects as Denis Indeche, 26, and Allan Kemoli, 29. Reports suggest that officers on duty allowed the suspects alongside other minor offenders to leave the police station after finishing their assigned task of cleaning cells and offices.  People are inquisitive about how the duo managed to flee the highly secured police station nestled in the Western region. 
The escape came a day after the wife of one of the suspects visited the police station, although it is not established why she made the visit. The authorities in Kakamega have not provided any details about this incident, however, the DCI has stated that the particulars surrounding their breakout remain obscure. It is uncertain how the officers on duty allowed them to mix with minor offenders and why they were granted permission to carry out maintenance tasks outside their cells.
Reports disclose that the escapees shattered a windowpane in one of the offices and escaped. The police arrested a third suspect who tried to flee through a broken windowpane. Mr Indeche was apprehended in connection with the assault on Kakamega Sub County Criminal Investigating Officer James Oludhe on April 9th. The detectives had nabbed the suspects when they attempted to jump into River Lwatingu, close to Maraba estate in Kakamega town to evade arrest.