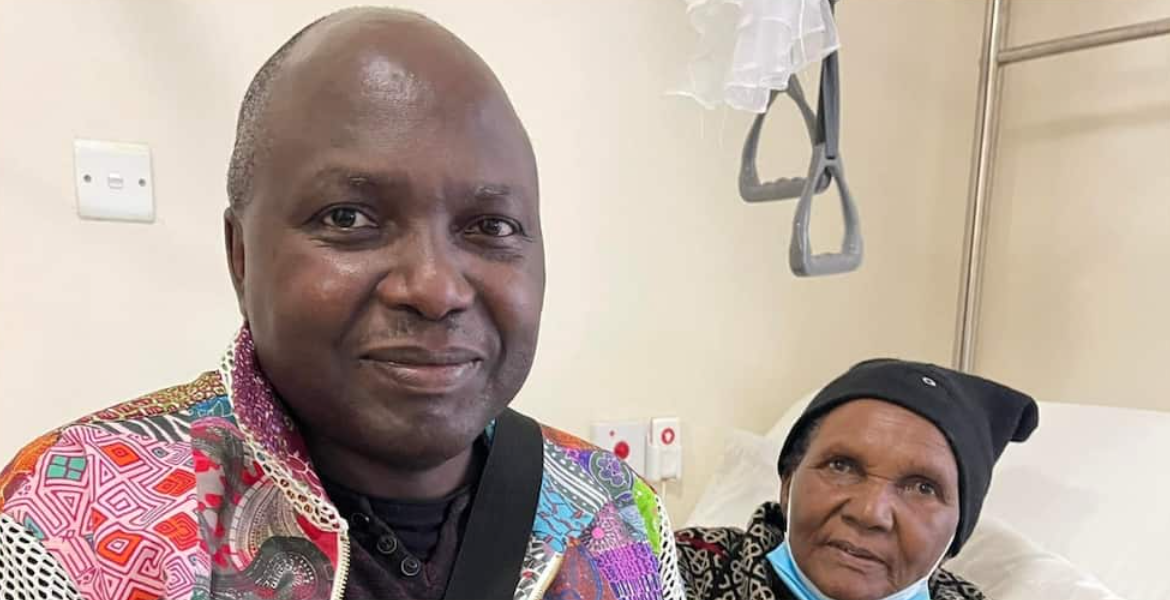 Lawyer Donald Kipkorir at a Hospital in Eldoret With His Mother
Donald Kipkorir, a city lawyer is mourning the death of his mother Katarina. 
On Sunday, May 28, 2023, he shared the news via Twitter that his mother had died on Saturday due to a prolonged battle with cancer. At the time of her death, she was receiving medical attention in India.
"Yesterday, my Beloved Mama, Katarina rested & is in the bosom of Abraham. My mum fought her aggressive cancer with Stoicism, Fidelity to God & Courage. She never once cried in her searing pain. I thank God for giving her to me. In the heavens, she finds peace & serenity," Kipkorir said. 
Prior to her mother's passing, Kipkorir had been updating his followers on his mother's condition through Twitter. On May 19, he tweeted about travelling to India with her for specialized care.
A week ago, the flamboyant attorney disclosed that his mother had endured much suffering and wished that she would receive successful treatment overseas. He went on to say he was travelling to India with her, citing the commandment of honouring parents as being the only one with guaranteed blessings. He then expressed hope that the best oncologists in India would provide her relief and recovery. The lawyer concluded by urging people to take care of their ageing parents.