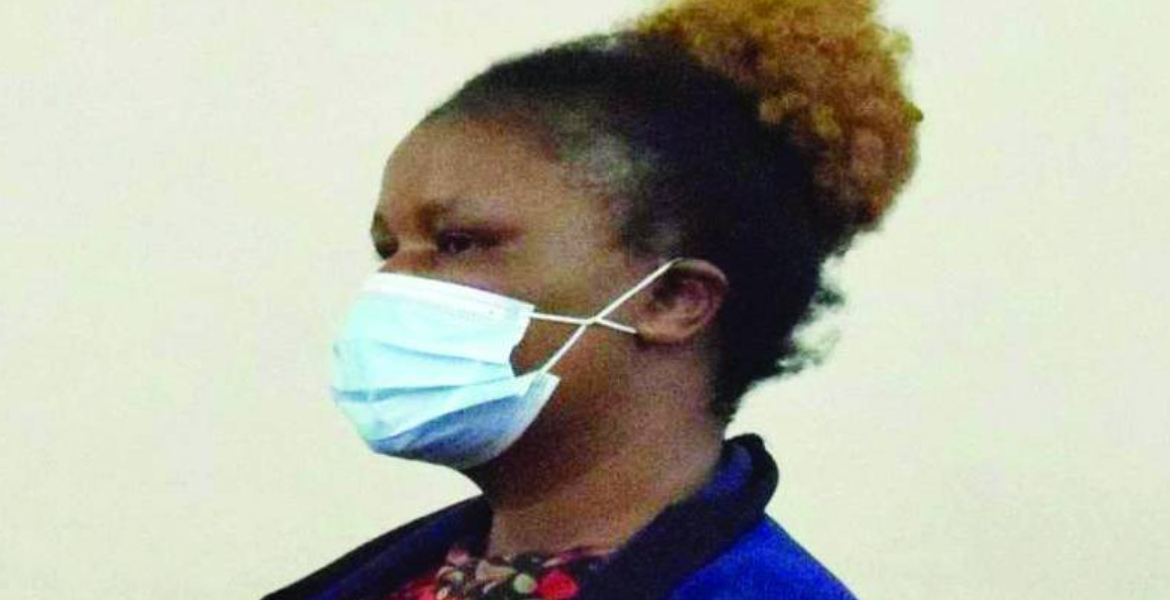 Claire Achieng
Claire Achieng appeared in a Nairobi court on Tuesday where he denied accusations that she had stolen Sh1.7 million equivalent to $12,400 from Paul Inda who had recently arrived in the country. 
She is being charged with theft alongside other individuals who were not present before the court. The court established that Inda had returned from a trip abroad and was received at the airport by an acquaintance who drove him to the Komarock estate. 
Mr Inda held luggage that reportedly contained money given to him by his foreign relatives with the intention of delivering it to their families. The prosecution stated that Inda left his residence with the luggage and checked into a shop within the estate which offers currency exchange operations. Inda would later visit a bar with friends for a drink before moving on to another one where they were joined by three women including Achieng. The trio stole the bag from under the table. 
Upon discovering that his bag was missing, Inda contacted the police who reviewed CCTV recordings and identified potential lawbreakers. Achieng was tracked down and apprehended to face legal charges. She was granted a bail of Sh600,000 under the condition of providing a surety of the same amount.  The hearing is scheduled for November 2.