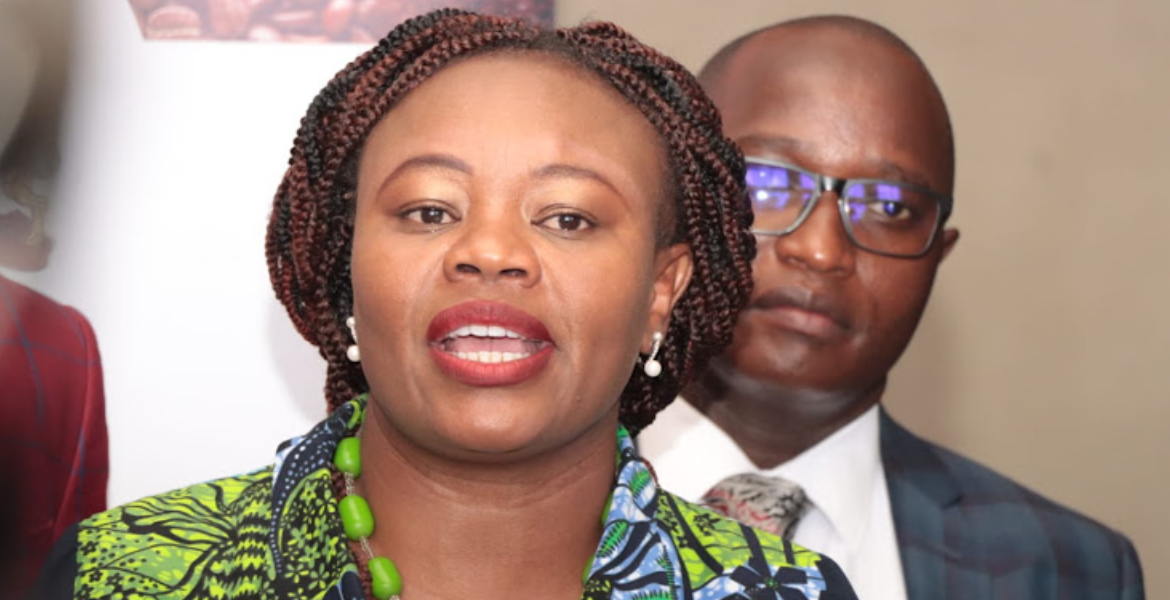 Githunguri MP Gathoni Wamuchomba With Other MPs on February 21, 2023
Githunguri MP Gathoni Wamuchomba has voiced her stance on Ruto's administration housing levy proposal. 
Wamuchomba was responding to a comment made by firebrand lawyer Miguna Miguna on Monday, who suggested that President William Ruto revoke the Finance Bill 2023 and thus suspend the 3% housing levy. Wamuchomba said people have turned down the contentious bill and criticized a section of leaders for their blind endorsement of it. Miguna implored Ruto to recognize Kenyans' strong aversion towards the proposal.
"Dr Miguna you are absolutely right. A true mirror of the actual. Ground imechemka! Please tag Honourable sycophants whose brains seem to have migrated to the house on the hill," she said. 
At a public gathering in her constituency, Wamuchomba asked her constituents to weigh in on whether she should support the Bill. The lawmaker in a piece of unsolicited advice to Ruto asked the Head of State to revamp his advisory team and seek truthful counsel.
"I want to hear your opinion. Don't say it to make me happy because it is you who will feel the pinch. Are we headed in the right way? You are angry because of tax and unga. Now, because you voted for me, and I am part of Ruto's government, should I vote yes or no?" she asked her constituents on Wednesday, May 24, during which they answered "no" 
Meanwhile, KANU leaders from Mt Kenya have called on MPs from the populous region to reject the controversial Finance Bill 2023/24. They called on the legislators to take into consideration what 'Wanjiku' is saying about it rather than backing it in an attempt to placate President William Ruto. The KANU leadership asserted that most people in the area are against the Bill, with Njunge Mukirae, former chairman of KANU's Mt Kenya branch, asserting that levying excessive taxes will only impoverish the already downtrodden citizens.