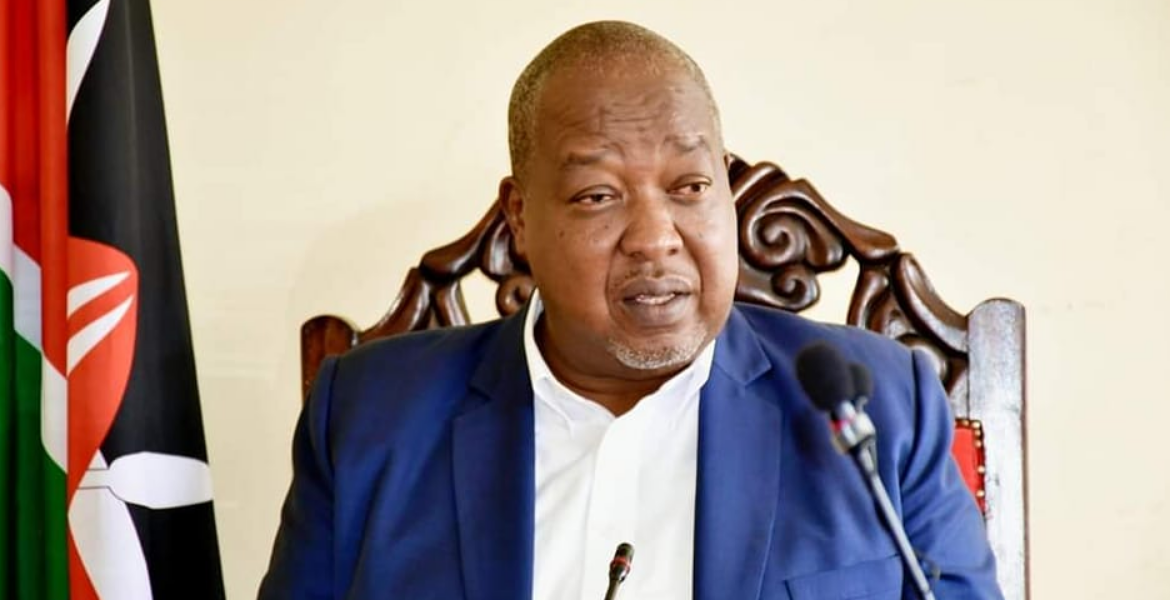 Nyamira Governor Amos Nyaribo
The decision by Nyamira Governor Amos Nyaribo to dismiss his health secretary Dr. Timothy Ombati due to allegations of corruption has placed a rift between him and some members of the county's ward representatives.
The governor's actions in dismissing the Health executive have led to calls for his resignation by several representatives who claim that the dismissal was not properly conducted. Governor Nyaribo recently dismissed Dr. Ombati from his position following claims that he had misused funds intended for the purchase of drugs for various hospitals within the county including Nyamira Level Four Hospital. The governor accused Dr. Ombati of misleading his office about the purchase of the drugs.
However, the MCAs led by Deputy Speaker Thaddeus Nyabaro and Deputy Majority Leader Duke Masira have criticized the governor for firing Dr. Ombati, saying that he is a victim of discrimination because he is not part of the governor's clan. The MCAs are now demanding for the governor to resign or potentially face impeachment for allegedly exercising abuse of power.
The section of MCAs is calling for the county boss to step aside and allow the EACC to investigate allegations of fraud instead of punishing the dismissed officer. The MCAs are accusing the governor of allowing unethical practices and are questioning his ability to enforce discipline within the county. Lawyer Dunstan Omari, who is from Nyamira, has threatened to challenge the sacking on the grounds that the dismissal was irregular.
The governor claims that the chief officer had lied about delivering drugs to the entire county when in reality, the consignment was only for a specific area. According to Mr Nyaribo, the deceitful conduct by Dr Ombati amounts to a breach of his responsibilities as a higher-up in government.