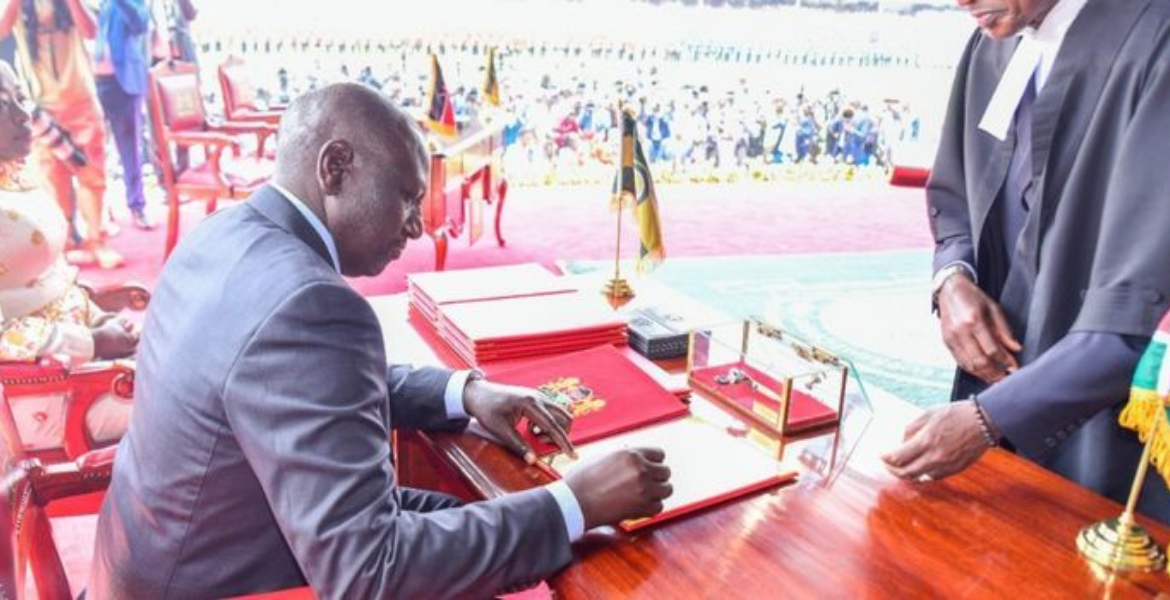 President William Ruto
According to a report by TIFA Research, Kenyans are experiencing greater poverty and economic hardship than they were a year ago when William Ruto took over from former President Uhuru Kenyatta.
The report published on September 12th indicates that about 25 million Kenyans are currently living in extreme poverty due to a combination of high unemployment and cost of living which has been exacerbated by the high inflation in the country. Ruto's supporters who responded to the survey admit that the conditions have worsened for most families since Ruto took power. The TIFA Research also highlights that average household income has significantly decreased, partly due to the effects of inflation and drought in early 2023. According to the report, impoverished households have been hit hardest by the economic downturn, escalating the gap between the rich and the poor in Kenya.
The pandemic and drought have left Kenyan households struggling to meet their basic needs. This is a worrying sign for the country's economy which is still in recovery mode. The report emphasizes the need for social safety net programs to provide financial assistance to the poor and vulnerable. Respondents are concerned about high taxation and the need to reduce taxes and levies on essential goods and services. According to data from the Kenya National Bureau of Statistics, the average monthly income for households is Sh20,123, but there is a wide range of incomes with the poorest earning less than Sh5,000 per month.
The income of Kenyan households is influenced by various factors such as location, education, occupation, and gender. Urban households usually earn more than rural households, while households headed by individuals with college degrees typically have higher incomes than those without any formal education. Additionally, the state of the economy also plays a significant role in household income, with booms leading to increased incomes and recessions leading to decreased incomes. Household income is a crucial determinant of the quality of life, as higher-income families are able to afford better housing, food, education, and healthcare, and are less likely to live in poverty.