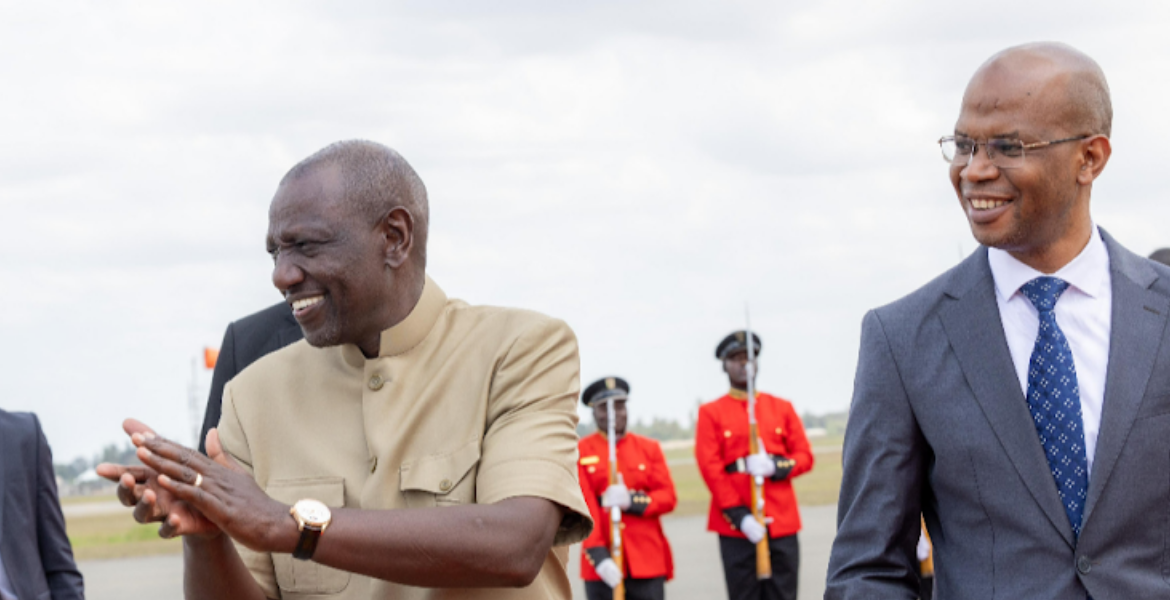 President William Ruto arrives in Dar Es Salaam, Tanzania for the Africa Food Systems Forum on September 7, 2023
President William Ruto departed the country on Wednesday night for the United States to reinforce Kenya's dedication to technological innovation.
According to a statement by State House spokesperson Hussein Mohamed, Ruto will be visiting Silicon Valley in San Francisco where he will be meeting with leaders of major tech companies such as Google, Intel, Microsoft, and Apple. The purpose of the visit is to increase investment opportunities and trade relations between the US and Kenya, with a specific focus on nurturing Kenya's thriving start-up sector known as 'Silicon Savannah'.
Mohamed reports that Ruto will showcase Kenya's youthful pool of talent, its commitment to renewable energy, and its potential as a supply chain alternative for American firms. Ruto's next stop will be New York City where he will attend the 78th Summit of the United Nations General Assembly in which discussions will revolve around tackling a range of global challenges spanning from the climate crisis to issues related to debt in the Global South. Attendees will also reflect on progress made towards the milestones featured in the 2030 Agenda for Sustainable Development.
The spokesperson further states that the President will participate in the UN Secretary-General's Climate Ambition Summit which builds on the triumphs of the Africa Climate Summit recently held in Nairobi. During the General Assembly, the President will engage in talks with the UN Secretary-General and Government officials regarding climate change.
Additionally, he will take part in conversations concerning the High-Level Panel for Sustainable Ocean Economy and have one-on-one meetings with various global leaders. Ruto's trip to the US follows the recent Africa Food Systems Forum 2023 held in Dar es Salaam, Tanzania and the Africa Climate Summit hosted by Kenya from September 4-6.