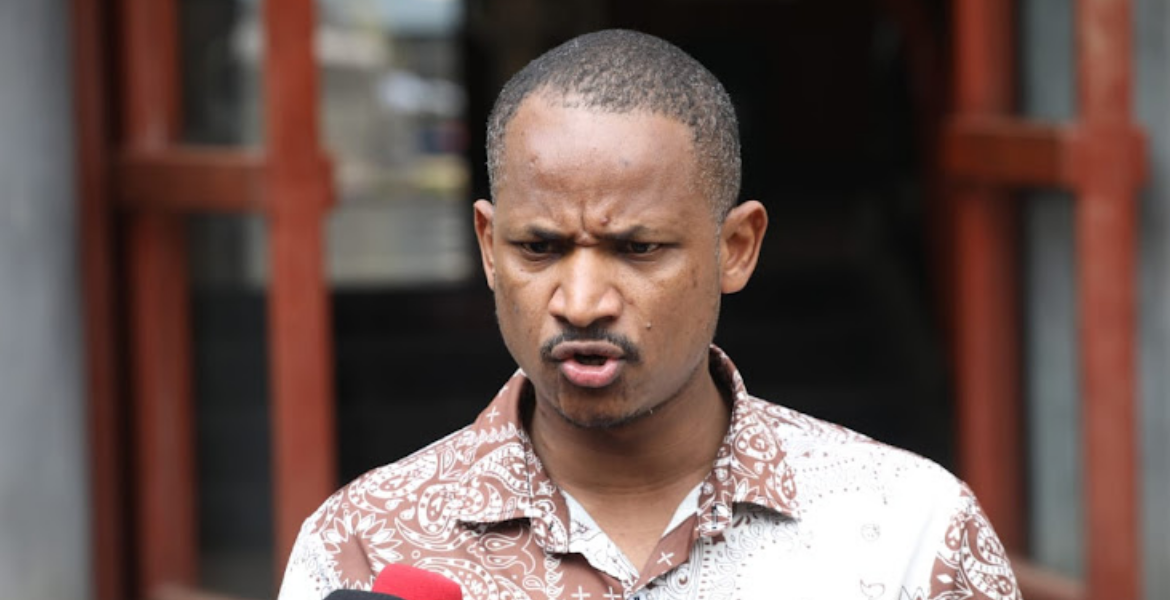 Embakasi East MP Babu Owino
Embakasi MP Babu Owino has revealed why he pursued four university degrees.
In an interview with TV47 on Friday, Owino shared that he came from a low-income family whose only source of income was selling chang'aa. Due to this, his mother suffered frequent beatings at the hands of the police during house raids. To overcome their situation, his family decided that someone had to attend school which led to them picking Owino. Owino decided to pursue four degrees to support his family.
Babu Owino shared that he pursued an Architectural Science degree for his mother, a Masters in Architectural Science for his sister, a law degree for his brother, and a Masters in law for himself. He explained that his motivation was to have multiple keys to success, as he was taught that education is crucial to achieving success. Babu Owino also revealed that he prayed to God to help him leave the slums and promised to help others in return.
His desire to help others led to his involvement in leadership roles, including being elected as Embakasi East MP after serving in various leadership positions throughout his education. Babu Owino believes that his leadership success results from his unwavering commitment to helping others which he promised to God in exchange for his own success.
Having served as a head boy in Primary school and a student leader for four terms at the University of Nairobi, the lawmaker believes he has a wealth of leadership knowledge. In another interview on Wednesday, Owino expressed his disappointment with President William Ruto's first year in office. Owino stated that the cost of living and education has increased significantly and that Ruto is using the same tactics as previous failed governments.
Kenyans have expressed mixed reactions to the government's performance, with some leaders praising Ruto and others criticizing him for failing to improve the living conditions in the country. During the run-up to the 2022 presidential election, Ruto promised to revive the economy and put more money in the pockets of small traders and informal workers by adopting the controversial Bottom-Up Economic Transformation Agenda.