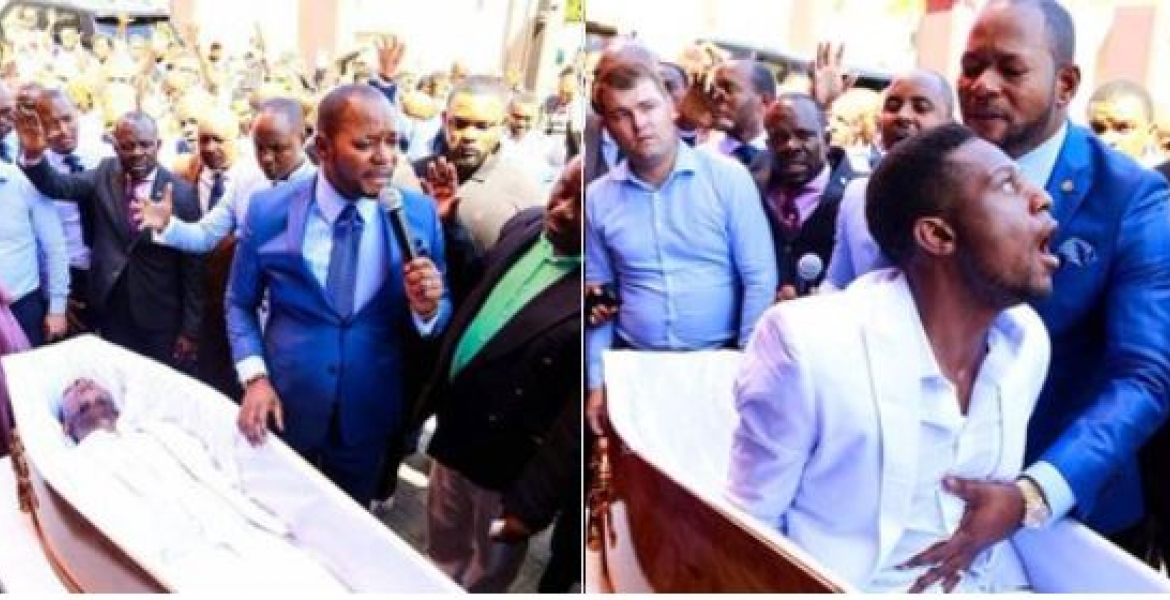 Controversial South African televangelist Alph Lukau who claimed to resurrect a dead man last week has admitted to faking the 'miracle'.
A video showing the preacher walking to a hearse belonging to Kings and Queens Funeral services before opening a casket containing the remains of a young man identified as Elliot went viral on social media.
In the video, the man of God, as he's commonly referred to as by his followers, then places his hands on the dead man, who later begins to 'regain life." 
Pastor Lukau has confessed to stage-managing the 'miracle'.
"When we speak about miracles, we are talking about something that has gone beyond the rationalizations of what we accept as norms," South Africa's Eyewitness News quotes Lukau.
In an interview with Power FM's Drive host Thabiso Tema, Lukau admits the young man was alive and had never passed away.
"Before entering the premises of the church, the coffin began to shake, meaning the person was alive. I am really sorry for the misrepresentation of facts, the man was not dead and has never been in the mortuary as we earlier said," Lukau explains.
"We are the house of God and I'm just a pastor serving in the house of the Lord. But I am sorry that we didn't tell people the truth in the first place," he adds.