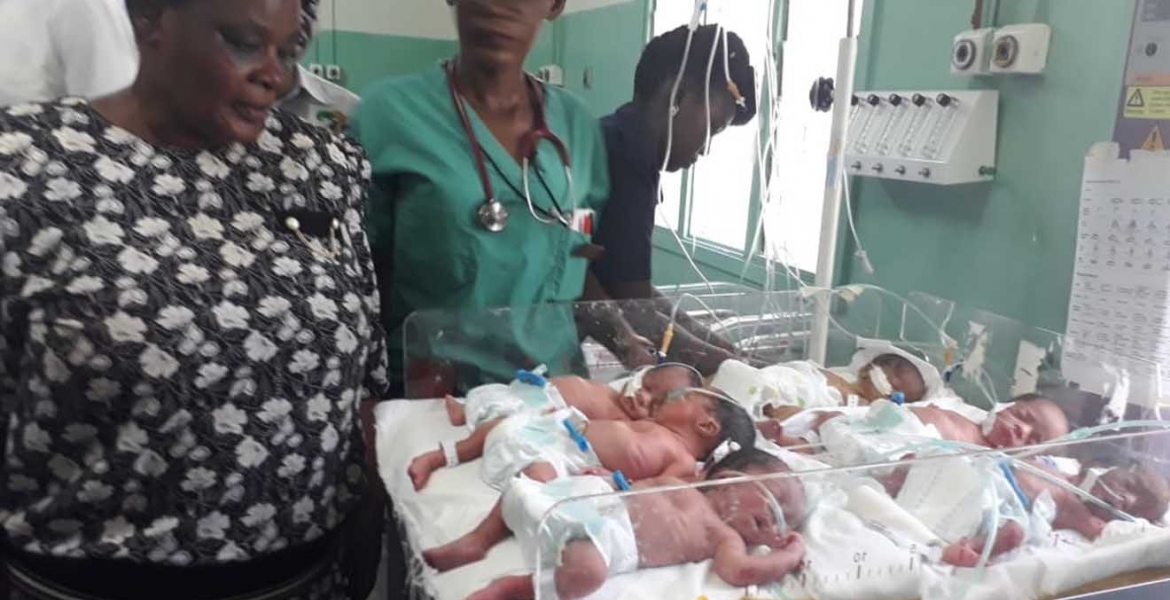 Evelyn Namukhula, the Kakamega woman who gave birth to quintuplets last week, has refused to breastfeed three of the infants following and order from Luhya elders.
Addressing the press over the weekend, Luhya elders said giving birth to five children is a sign of bad omen among the community.
The elders say that their customs only allow a woman to breastfeed a maximum of two babies, and want the rest killed.
They argue that this allows the mother to breastfeed and successfully raise the remaining two babies.
"According to our tradition, one is not supposed to give birth to more than two children. If that happens we consider it a bad omen and the extra three children need to be eliminated. If she breastfeeds more than two she'll lose all the five," the elders say.
Namukhula has not breastfed three of the babies for fear of the wrath of the ancestors.
The 28-year-old mother of nine successfully gave birth to the five babies last Wednesday at the Kakamega County Referral Hospital through Caesarian Section.
The infants were later taken to the Moi Teaching and Referral Hospital (MTRH) in Eldoret after they developed breathing complications. 
MTRH CEO Wilson Aruasa says two of the babies are in unstable condition while the rest are out of danger.