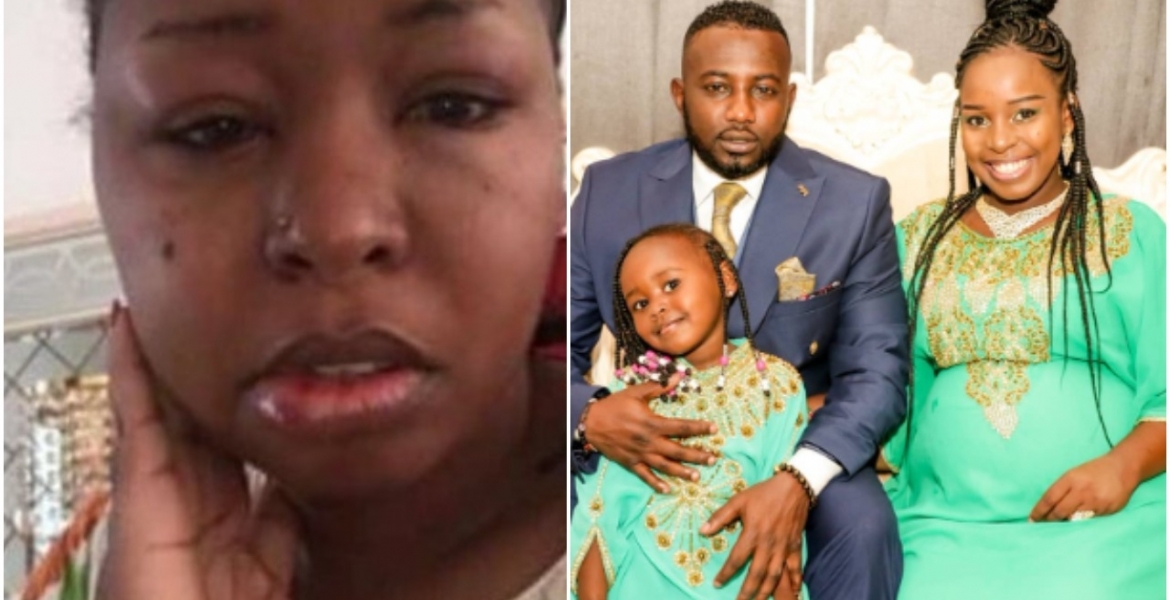 Lamu Senator Anwar Loitiptip has admitted that he assaulted his girlfriend Saumu Mbuvi, the daughter of former Nairobi Governor Mike Sonko.
Loitiptip noted that he only beat the 25-year-old once, during an episode of bipolar, a disorder he says impacted their relationship negatively.  He added that at the time, he had no idea that she was suffering from a mental problem.
The politician said Kenyans should not judge him as they are unaware of the behind-the-scenes happening in their relationship.
"She has a mental psychiatric problem called bipolar. That's why we never stayed together. She breaks things, shouts, and loses memory for even a week. Imagine, and all the Kenyans and media houses don't know. I always hide this from people," Loitiptip told a local news outlet.
"Call her family members, mine, friends, hospital. Everyone knows she is sick. It's just you media guys who don't know, and we opted to hide to safeguard her name, but now she has turned her story to favor her." 
Saumu, a mother of two, recently revealed to her Instagram followers that she broke up with Senator Loitiptip after he beat her to near death. She shared a photo of her bruised face following the beating by the senator.
"These are the things he did to me. He almost killed me. I will forever fight for women to stand for their rights. Never allow a man to be violent to you," she posted.
Saumu has since confirmed she is suffering from bipolar disorder. "I'm okay being bipolar, it's just a plus. It makes me super perfect, I don't entertain fakeness."
The two began dating in 2019 after meeting in Mombasa, where Saumu was on holiday while Loitiptip was there on official duty. The two were blessed with a baby girl in March last year.