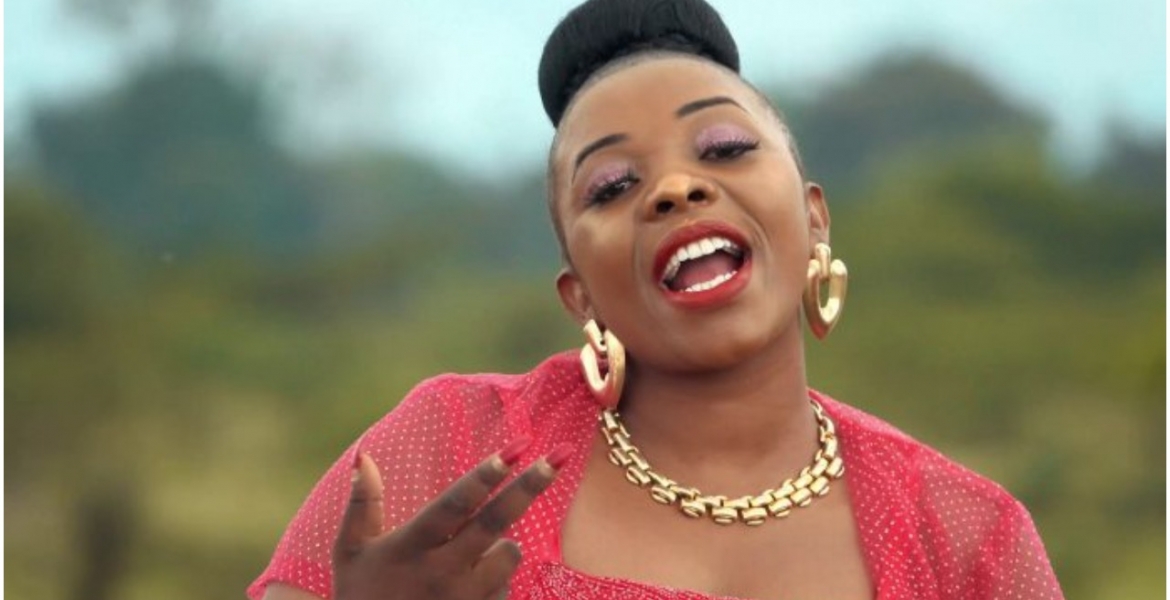 Kenyan gospel singer Justina Syokau is appealing for help from well-wishers after falling into financial distress.
Syokau rose to national fame following her Twendi Twendi hit song, in which she declared 2020 would be a prosperous year.
The artiste now says she is struggling to make ends meet after exhausting her savings on treatment.
She wrote, "Sickness has taken all my finances, I am requesting your support so that I get medicine MPesa 0729524996...Please give me an opportunity to advertise your business, brand, event, roadshow."
The singer divulged that she fell ill early this year when she developed some rashes that disappeared before reappearing on the whole body.
She initially thought it was an allergic reaction but when she visited the hospital, she was diagnosed with dermatophytes.
"After a week, the rashes had spread all over my body, and they were itchy. I stopped taking meat, eggs and started detoxing. In the second week, the rashes started forming black spots, and I went to the hospital where I was diagnosed with dermatophytes," she said.
The recommended drugs failed to work, prompting her to seek medical attention elsewhere, and this time, she was diagnosed with eczema. 
Similarly, the treatment did not work and she visited a third hospital, where she was found to be suffering from liver cirrhosis.
"People started saying that I had been bewitched and advised me to apply pig oil on the affected area. Being a Christian, I did not take that route," she added.
Syokau says the drugs from the two misdiagnoses affected her liver, leaving her hospitalized for several days.
By this time, she had spent all her savings and was forced to sell household items and clothing to settle her medical expenses.
"I was broke, and I told my house help to sell my household items so we can raise funds. I sold my clothes and shoes to offset the hospital bill," said Syokau, a single mother of one.