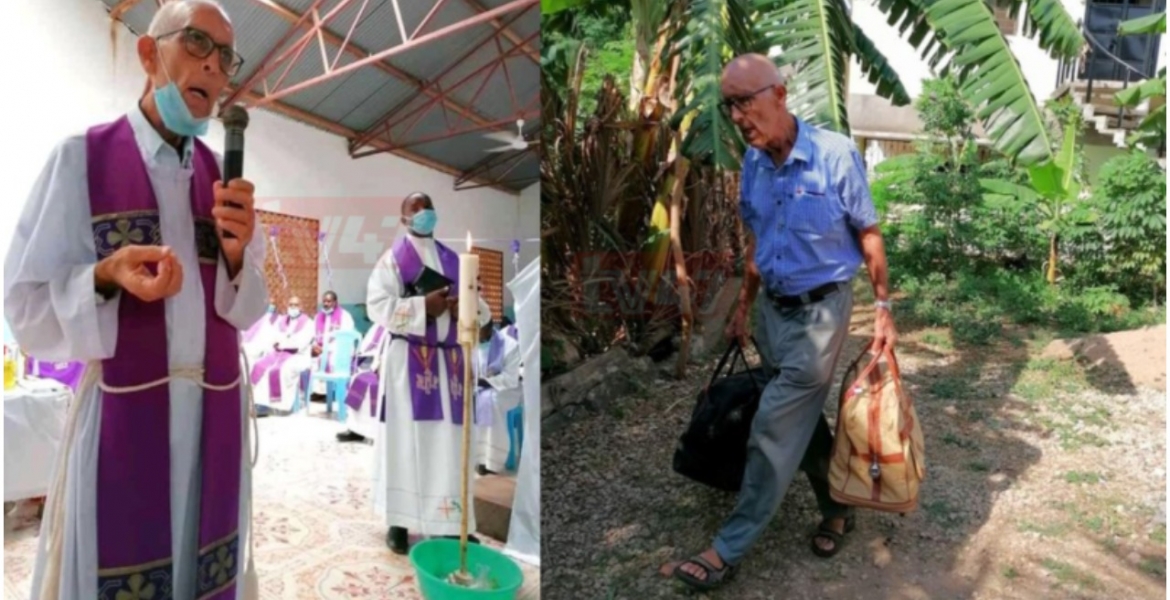 An Italian Catholic priest has received applause after he returned to his country with just two bags after 53 years of missionary work in Kenya.
Father Adolf Poll, alias Alleluia, came to Kenya in 1968 and served in Kisii and Malindi Catholic dioceses until last week when he returned to Italy.
He was known for his selfless generosity and never accumulated any material possessions during his stay in Kenya. As he left Kenya, the priest packed all his earthly belongings into two small bags.  
"Father Adolf, 80, packed all of his personal belongings acquired during his more than five decades of priestly ministry in Kenya, in just two small bags, and began his journey home in Italy for his retirement," Catholic Justice and Peace Commission, Malindi said in a statement.
The octogenarian was ordained a priest in his native diocese of Bolzano-Brixen, in northern Italy in 1966. 
Two years later, he left his hometown of South Tyrol to serve as a Mill Hill Missionary in Kenya.
He served in the Catholic Diocese of Kisii for 31 years between 1969 and 2000 before he was posted to Malindi, where he worked till his retirement.
Father Adolf celebrated his farewell mass at St Joseph Freinademetz church in Witu-Kipini parish, Malindi on Sunday.
"We thank him (Fr. Alleluia) for the inspiration and selfless service rendered to the area (Malindi). We render immense thanks to God for his life and wish him good health as he returns home," Mill Hill Missionaries said in a newsletter.