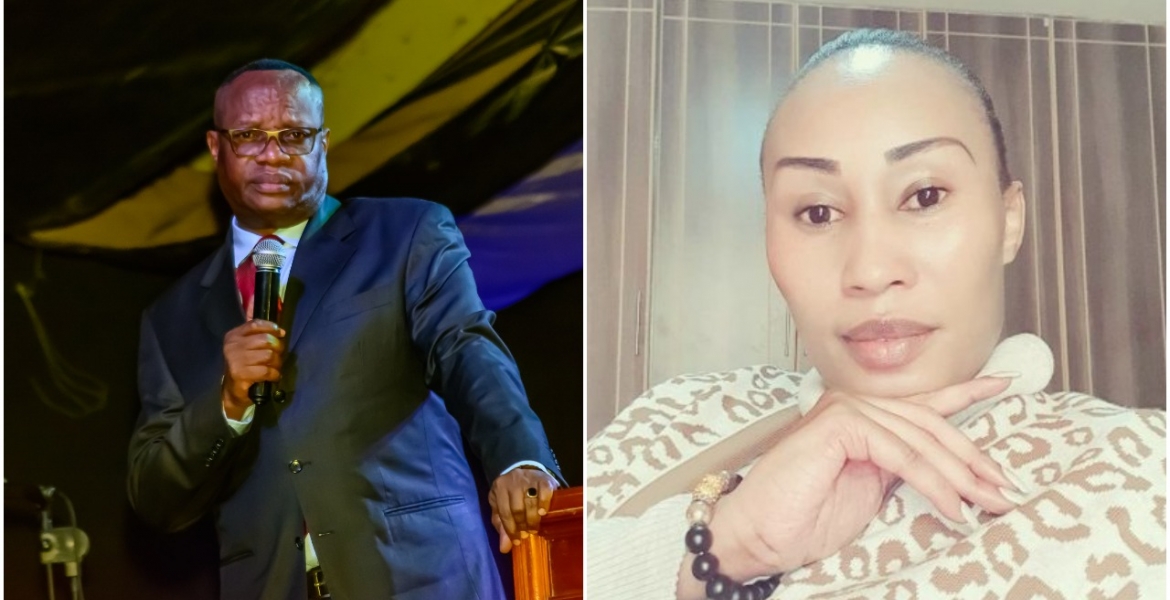 A woman who sued Bishop David Muriithi of the House of Grace Ministries for child support says her life is in danger.
Judy Mutave Muasya said she fears for her life and that of her son after a suspicious Mercedes Benz with unknown occupants was seen in her compound in Nairobi's Kilimani estate by her brother.
"They knocked severally but no one opened for them," Judy lamented.
In her case filed at the Milimani law courts, Judy is demanding monthly upkeep amounting to Sh100,000 for her two-year-old son. She wants the court to compel the clergyman to pay fees at Kiota School for her son, Sh1,000 for salon, Sh5,000 for entertainment, Sh3,000 for utilities, and Sh2,000 for the boy's toys.
Judy also wants the court to order the man of the cloth to pay Sh20,000 per month for food and shopping, Sh35,000 for house rent, Sh11,000 for clothing, and Sh10,000 for house help.
She says she met Bishop Muriithi three years ago and they entered into a romantic relationship that led to the birth of her son in January 2019.
Through her attorney Danstan Omari, the woman accused the bishop of neglecting them despite knowing that he is the biological father of her son.
"Muriithi has neglected his parental responsibilities and has caused the minor herein to be a child in need of care and protection," read court documents.
"The Plaintiff avers that the Defendant is a Bishop of a reputable church within the Republic of Kenya who lives a high-end life and is not willing to offer his child the same kind of life which is a clear indication of discrimination on his part."
The matter will be heard on August 25th.