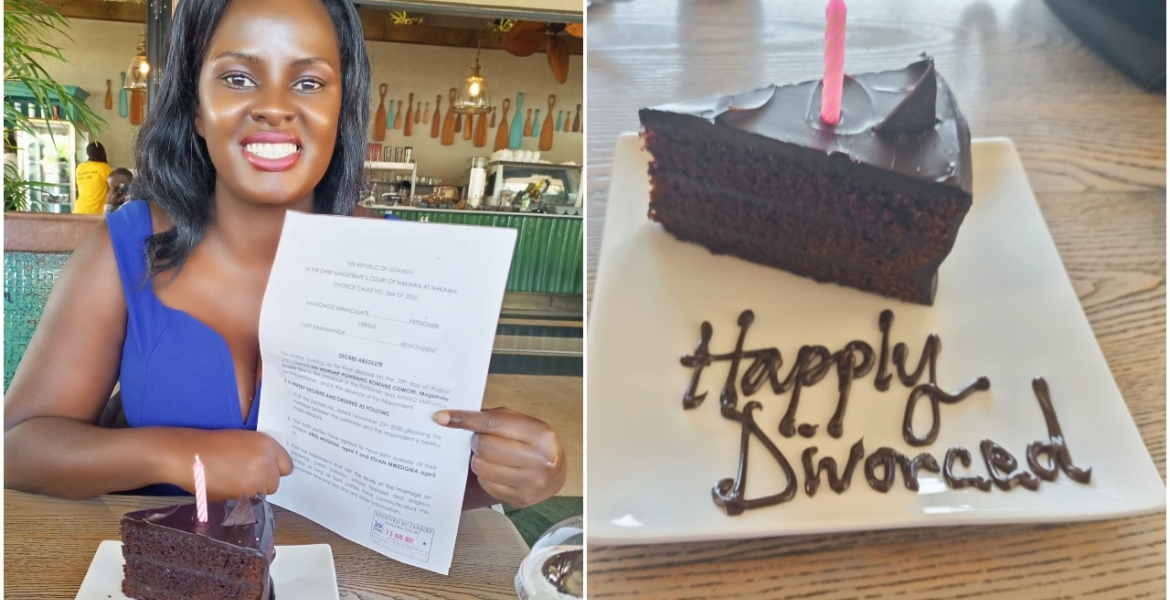 A Ugandan couple has caused a stir on social media for holding a party to celebrate the official dissolution of their marriage after years of separation.
The two said they chose to celebrate their divorce and even cut a cake instead of having the usual brawls resulting from bitter breakups.
Through Facebook, 33-year-old Immaculate Nantongo said she and her former husband were not glamourizing divorce but rather encouraging people in troubled relationships that things can work well even after divorce as long as they remain civil.
"So finally my divorce is final yeeeeeeey after 6yrs of separation. Today I choose to celebrate an end of something that resulted in two handsome boys. I celebrate the friendship, the co-parenting, and the maturity," she wrote.
 She added: "Am not here to glamorize divorce but to tell anyone in a similar situation, divorce is not the end of life. You can still be civil with your ex."
Immaculate argued that it is better to divorce instead of making children endure violence or get killed because of toxic relationships between parents.
"No parent would want their child to endure or be killed in a relationship just for the sake of it," Immaculate said.
"God hates divorce for what it does to people, it breaks up families but in the midst of your divorce you can choose to make the most out of your situation," she added.
While Immaculate admits that letting go of her marriage was not easy, she says they have never been in a better place.
"So for one last time, we came together to celebrate the life we had and the individual lives we live. Happy divorce day to us and to the next chapter of my life," she concluded.