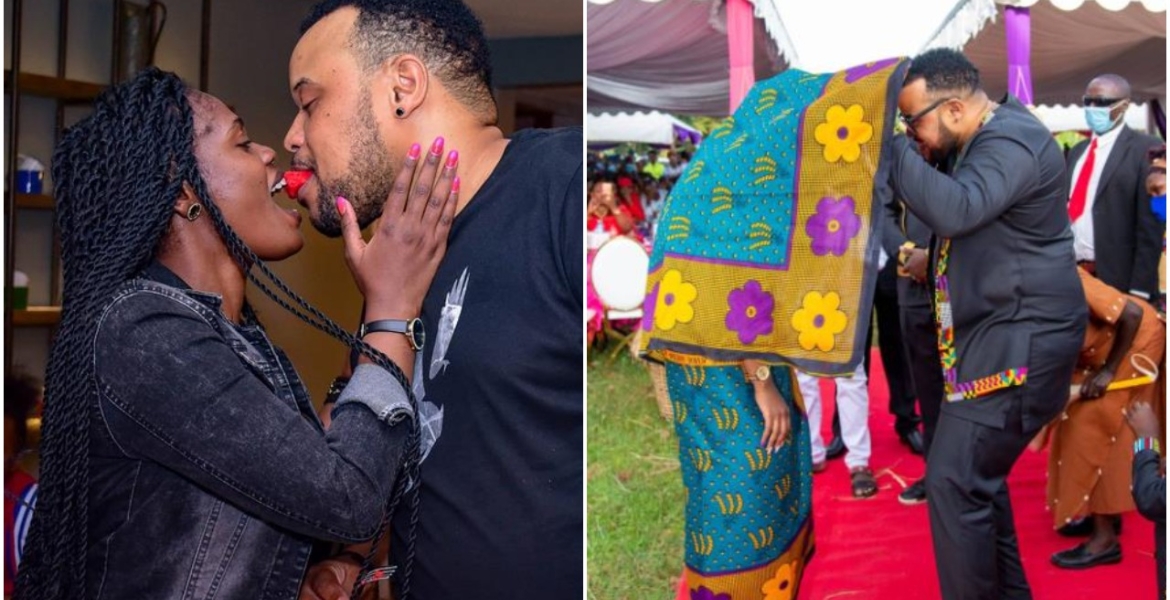 Kenyan gospel singer Betty Bayo and her boyfriend Tash have finally tied the knot after two years of dating.
The two lovebirds got married in a Kikuyu traditional wedding held on Saturday.
An elated Bayo took to social media to share some photos from her wedding, including that of a car in the entourage written 'Bayo and Tash Ruracio'. "How it started," Bayo captioned the photo.
The groom was seen in another picture after correctly identifying his wife-to-be from a line-up of bridesmaids. 
"He even knows how I smell," Bayo gushed over the photo.
The 11th Hour hitmaker kept her relationship with Tash under the wraps until earlier this year when she introduced him to her online fans.
"Finally, it has been two years since we met each other and became good friends, what led there after no one can explain it. I had to take time to get to know you better, What really inspired me was how you feared God, respected me and the love you showed towards me and the kids," Bayo wrote on Facebook.
"I know your past won't come as a surprise, at least I know all your exes. You're my answered prayer... my love I know you're not perfect and that makes the two of us love."
Bayo was previously married to controversial Pastor Victor Kanyari but the two separated in 2015 after the televangelist was exposed by a local TV station for allegedly extorting money from Kenyans through fake miracles.