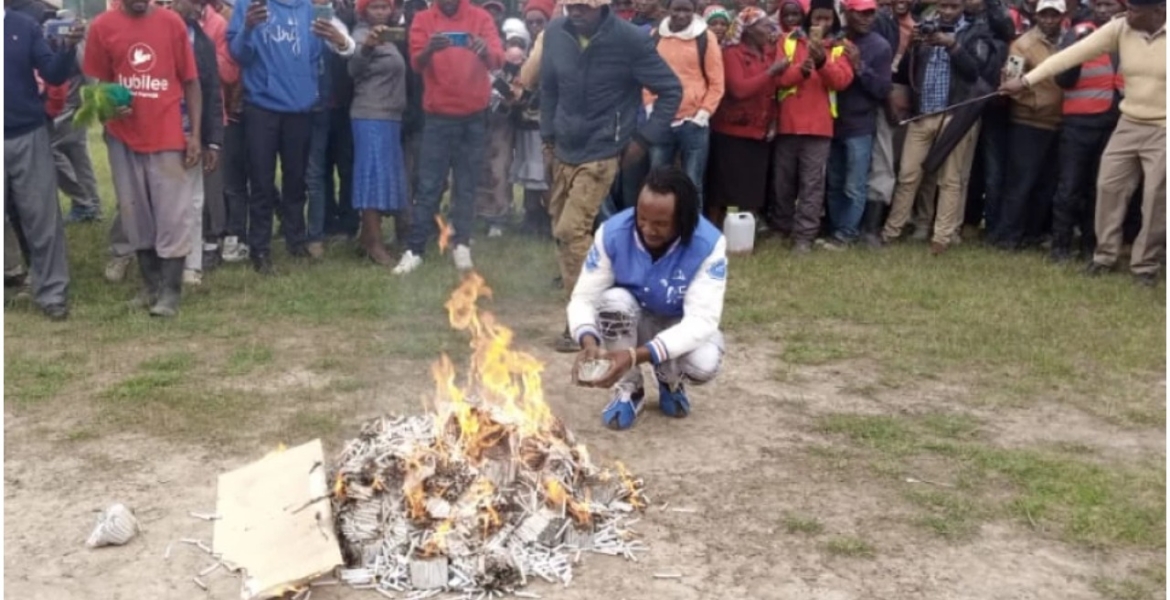 A young man from Kinangop, Nyandarua County has earned praise after surrendering 20,000 rolls of bhang worth approximately Sh1 million to a local church. 
Stephen Kamau, who has been peddling the drug substance to youths in the area together with seven others, said he decided to abandon the illegal trade.
"Today I return 20,000 rolls of bhang. I used to sell one roll at Sh50. It all comes to Sh1 million. I don't care about the loss I have suffered by surrendering the bhang," Kamau said as quoted by Citizen Digital.
"I am happy that I am changing to become a better person in the community. God will give us another decent job to do and survive. I used to work with a team of seven, selling bhang across, but we have all decided to stop, and start afresh, I know God will come along for us."
The church's pastor hailed Kamau for choosing to change his ways and urged others who are engaging in the same business to emulate him.
"I thank God for this young man who has come out on his own volition before this church to surrender this load of bhang," the pastor said.
The church later surrendered the bhang to Kinangop police station before it was set on fire in public at Engineer stadium to prove that Kamau and his colleagues had given up the business.
Under the Narcotics, Drugs and Psychotropic Substances Control Act, anyone convicted of possession of marijuana is liable to a Sh1 million fine or 10 years in jail, or both. Those convicted of trafficking face a 20-year jail term.