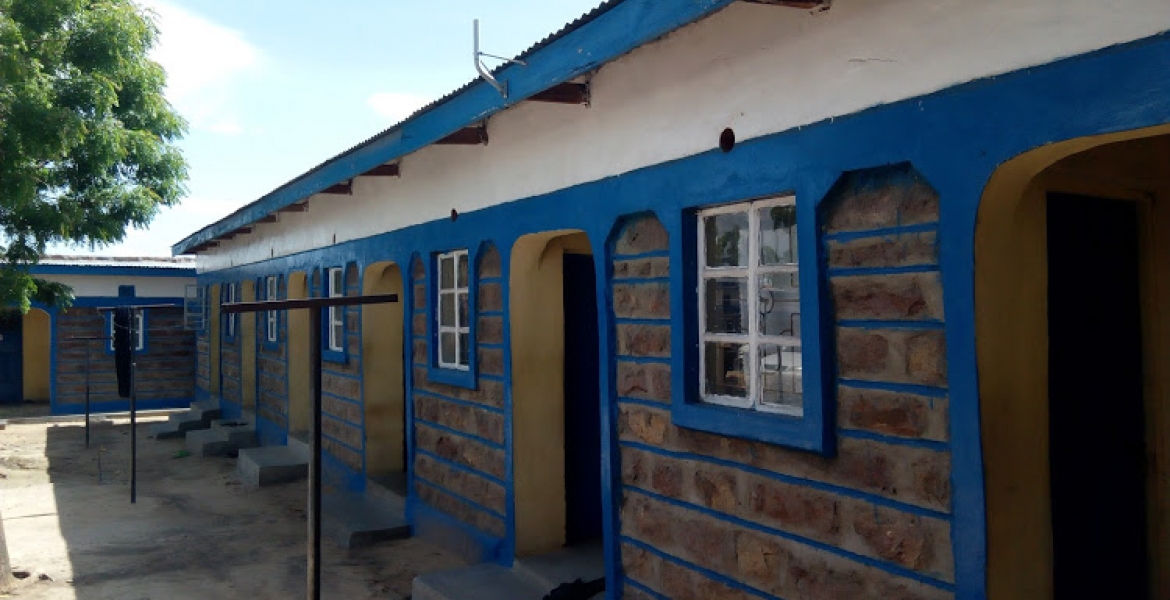 A residential property in Lodwar belonging to Justus Eleman
Another Kenyan landlord has put smiles on the faces of his tenants after he waived rent due to the coronavirus pandemic.
Justus Eleman, who owns a residential property in Lodwar town in Turkana County, asked his tenants not to pay April's rent and instead use the money to buy food for their families.
Eleman, in an interview with a local daily, said he sympathized with his tenants as most of them have been forced to remain home without work in the wake of Covid-19 outbreak.
"Everybody is worried about this pandemic that is ravaging countries, including the superpowers. Following the government directives, my tenants are staying at home for their safety, which makes it hard for them to earn," he said.
Eleman said his property has 20 houses and each earns him Sh5,000 per month, meaning he has foregone Sh100,000 in rental income.
"Money is not everything. All we want is safety for people and put a smile on their faces during difficult times. I will lose close to Sh100,000 but at least I would have helped my tenants to be comfortable when they stay at home, " he added.
Eleman has called on other landlords across the country to follow suit to cushion their tenants against the effects of the pandemic.
David Egule, one of Eleman's tenants thanked his landlord for the generous gesture, saying: "I was worried when the government directed that we stay home for our safety. At least the landlord has reduced the burden of rent and the only problem now is food." 
Last month, Michael Munene, a landlord from Kinangop, Nyandarua County, won the hearts of Kenyans after he waived April and May rent for his tenants.
Munene said he decided to forego the rent due to the relationship he has with his tenants. Having supported him for many years, Munene said it was his turn to stand with them during this difficult period.
Munene earns Sh84,000 per month from residential units, and Sh30, 000 monthly from the commercial units, bringing the total to Sh114,000. This means he will forego Sh228,000 in rental income for the two months.