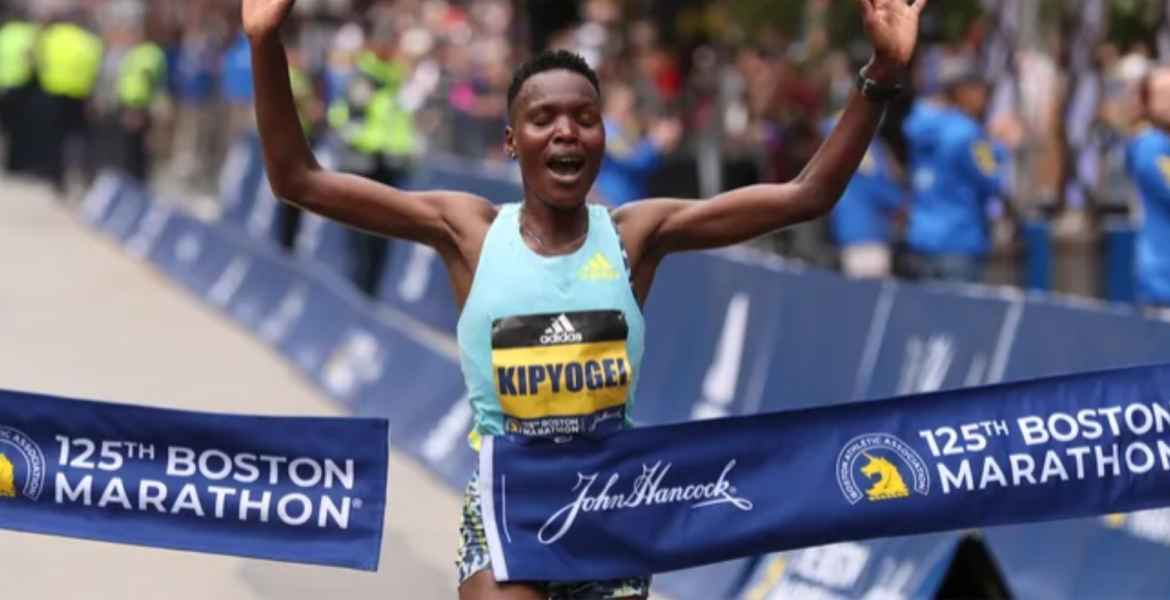 Kenya's long-distance runner Diana Kipyokei has been stripped of her Boston Marathon title and $150,000 prize money after she was found guilty of doping.
The Athletics Integrity Unit (AIU) announced on Tuesday that Kipyokei has been disqualified from the race and handed a six-year ban for multi-doping violations after testing positive for triamcinolone.
"With investigative assistance from the Anti-Doping Agency of Kenya (ADAK), the AIU discovered that Kipyokei provided false/misleading information in trying to explain her AAF, including fake documentation which she alleged came from a hospital," said the AIU statement.
"As a result, Kipyokei will now be disqualified as the 2021 Boston Marathon women's winner."
Her sample after winning the 2021 Boston Marathon in October last year was found to have traces of triamcinolone acetonide, a glucocorticoid prohibited at races when an athlete does not have permission to use it as a medication.
The 29-year-old won the Boston women's race in 2 hours, 24 minutes, 45 seconds, which was 24 seconds ahead of her Kenyan compatriot Edna Kiplagat, a two-time world champion in the marathon.
She will be suspended until June 2028 while Kiplagat will be listed as the race winner.