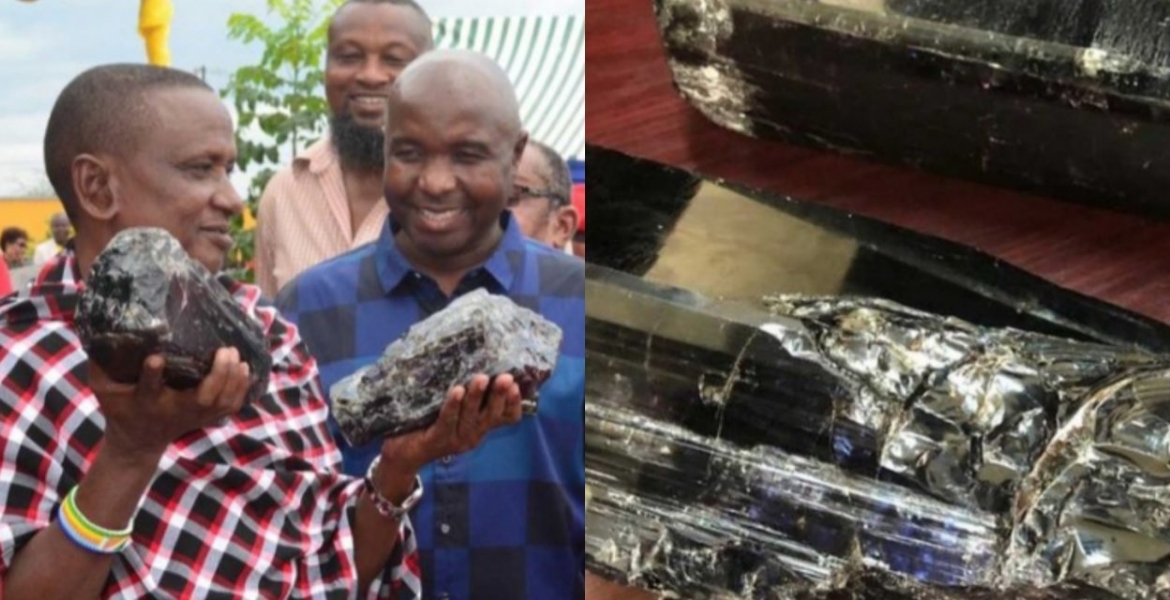 A Tanzanian small-scale miner became a dollar millionaire after he sold two Tanzanite gemstones for a whopping TSh7.8 billion (US$3.5 million). 
The two dark violet-blue gemstones weighing 9.2kg and 5.8kg are said to be the biggest stones ever found in the country, according to Tanzania's Ministry of Mining.
BBC reports that the miner identified as Saniniu Laizer excavated the stones last week and sold them to the government during a trading event in Manyara on Wednesday. The 52-year-old said the reward was a result of hard work and determination.
"Focus, determination, hardworking and consistency is my big secret, I thank everyone," he tweeted.
Laizer said he will use part of the windfall to build a school and a shopping mall in his Simanjiro home district in Manyara.
 "I want to build a shopping mall and a school… near my home. There are many poor people around here who can't afford to take their children to school," he said after receiving a cheque from Bank of Tanzania.
"I am not educated but I like things to run in a professional way. So I would like my children to run the business professionally."
While congratulating Laizer for the achievement, President John Magufuli said the discovery was a confirmation that the country is rich. Laizer is married to four wives and has over 30 children.