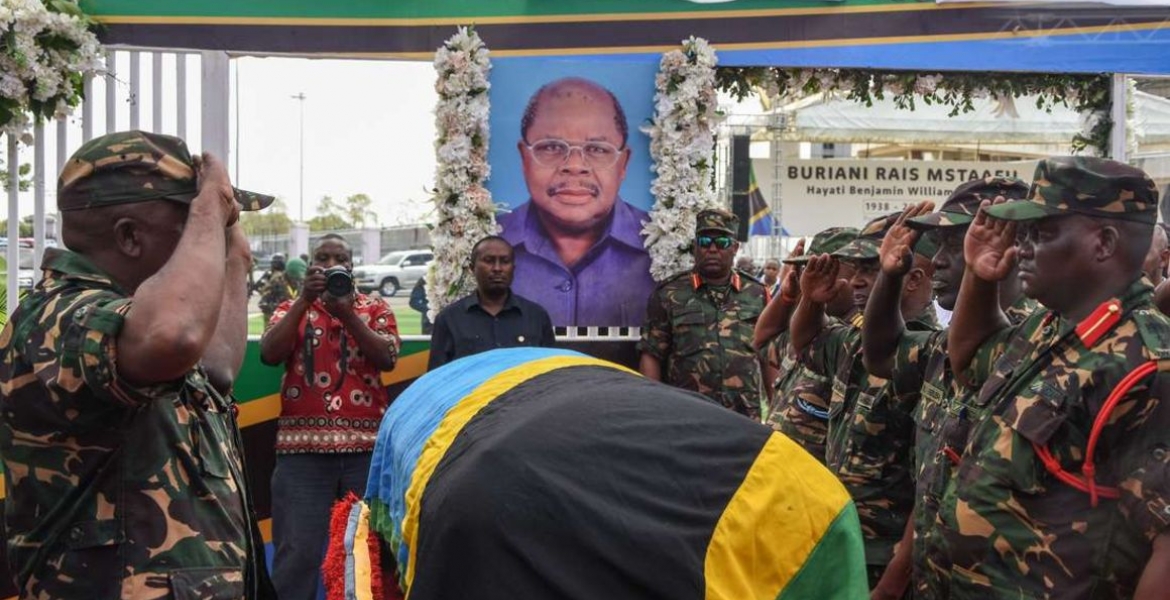 The family of former Tanzania President Benjamin Mkapa has dispelled claims that he died of Covid-19.
Family spokesperson, William Erio said the 81-year-old was diagnosed with Malaria and succumbed to cardiac arrest.
"He was feeling better on Thursday and I was with him until 8 pm that day. After watching the evening news bulletin, he died of cardiac arrest," Erio said during a funeral mass.
Mkapa, who served as the nation's third president for two terms between 1995 and 2005, died in a Dar es Salaam hospital on Friday morning.
Tanzania President John Magufuli declared a seven-day national mourning period, during which all flags will be flown at half-mast.
In Kenya, President Uhuru announced three days of national mourning in honor of Mkapa. He ordered the Kenyan flag and that of the East African Community (EAC) flown at half-mast from sunrise Monday, July 27th to sunset on Wednesday, July 29th.
Mkapa played a key role in the mediation process that ended Kenya's 2007/2008 post-election violence that led to the death of over 1,000 people.
He will be laid to rest on Wednesday at his home in Lupaso village of Masasi district in Mtwara region.