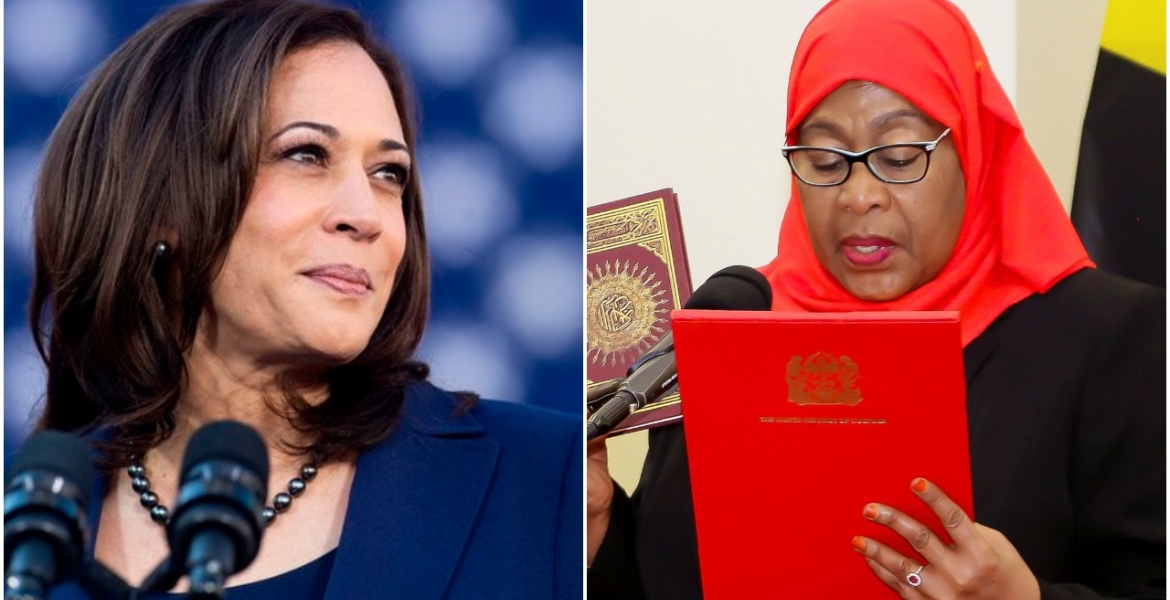 US Vice President Kamala Harris has congratulated Samia Hassan Suluhu following her swearing-in as the new President of Tanzania on Friday. 
Through Twitter on Saturday, Harris said the US is ready to work with Suluhu to strengthen ties between the two nations. Suluhu, 61, made history by becoming the country's first female president.
"Sending best wishes to @SuluhuSamia following her swearing-in as Tanzania's new President – the first woman to hold the office. The United States stands ready to work with you to strengthen relations between our countries," Harris wrote.
Suluhu replaced John Pombe Magufuli, who died of Chronic Atrial Fibrillation at Mzena State Hospital in Dar es Salaam on Wednesday evening.
In consultation with her party Chama Cha Mapinduzi (CCM), Suluhu is expected to propose the name of the person who shall be the Vice-President. The appointment must be confirmed by the National Assembly by votes of at least 50 percent of all the Members of Parliament.
Suluhu also became the country's first female vice-president when Magufuli was elected in 2015.
She previously served as a minister of state under the vice-president's office and MP for Makunduchi constituency from 2010 to 2015. 
Magufuli, who was elected as the country's fifth president in 2015 and re-elected for a second term in October 2020, will be laid to rest on March 26th at his rural home in Chato District.