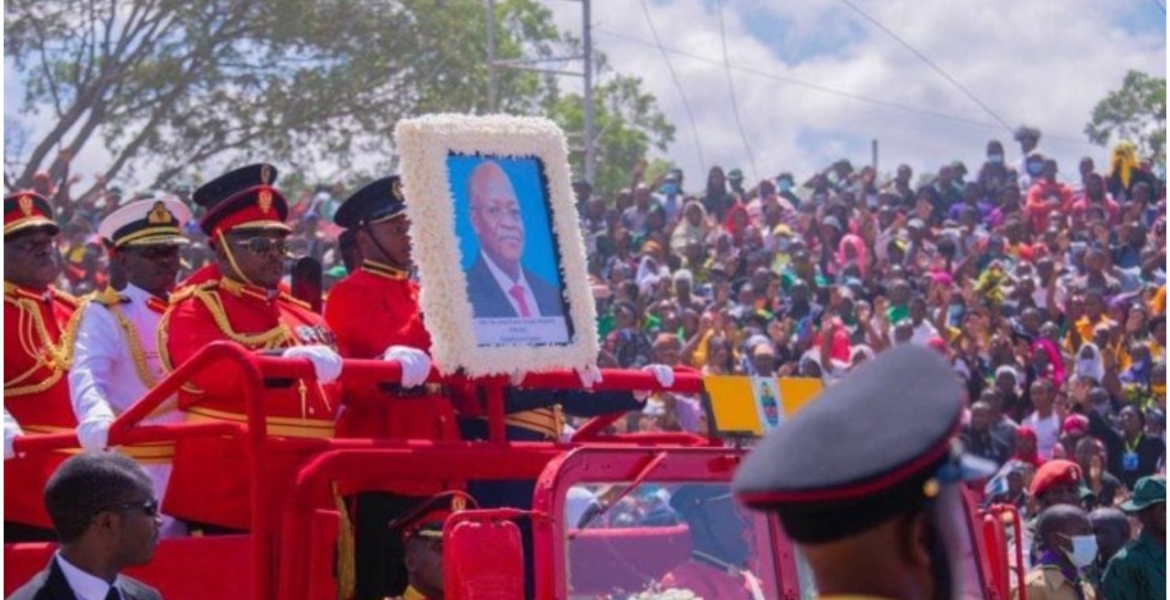 Tanzanian police say at least 45 people died in a stampede during the public viewing of the body of the late President John Pombe Magufuli in Dar es Salaam on March 21st.
Speaking on Tuesday, Dar es Salaam Special Police Zone Commander Lazaro Mambosasa said a further 37 people were injured during the event.
The incident occurred after thousands of mourners forced their way into the packed Uhuru Stadium in Dar es Salaam to pay their last respects to Magufuli.
"These people were not criminals. They went to the stadium to express their love for their departed leader but because the number of people was huge, some became impatient and opted to use unofficial entry points to get into the stadium," Mambosasa said.
Among those who trampled to death was 30-year-old Suzan Ndana Mutwa and her four children Michelle Harry Mtuwa, Natalia Grace Mtuwa, Nathaniel Mwenda Mtuwa, and Christian Allan Mtuwa. The kids were aged 11, 8, 6, and 5.
Magufuli, who succumbed to a heart condition on March 17th, was a darling to many Tanzanians due to his aggressive anti-graft stance and focus on big infrastructure projects.
Vice President Samia Suluhu Hassan was sworn-in as the new president to replace Magufuli, who was laid to rest at his home in Chato District last Friday.