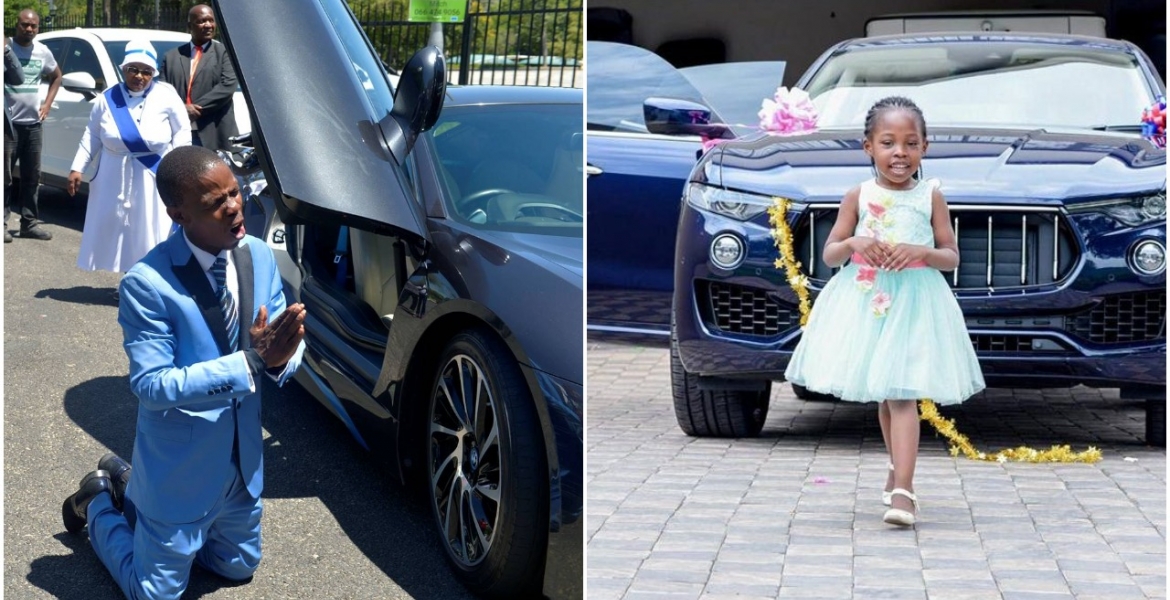 Controversial Malawian televangelist Shepherd Bushiri and his family are mourning the death of his 8-year-old daughter Israella.
Israella, who was battling an undisclosed illness, died weeks after she was flown to Nairobi, Kenya for specialized surgery. 
Bushiri broke the news of his daughter's passing through a lengthy Facebook post on Monday.
"If things could be reversed we would have desired it to be so. However, the will of the Lord is above our desires. We have experienced it and have accepted it," part of the post reads.
Early this month, the Malawian government, through the country's Minister of Homeland Security Richard Chimwendo, approved the family's trip to Nairobi for Isabella's treatment. 
This was after a Malawian hospital referred them to a top private facility in Nairobi, where the minor underwent a transplant.
Malawian authorities had earlier stopped four members of the Bushiri family from flying to Kenya due to unclear reasons.
Bushiri's daughters, Raphaella and Israella, his mother-in-law Magdalena Zgambo and another family member named Esther Bushiri were turned away at Kamuzu International Airport (KIA) by Malawi authorities on their way to Kenya. The four were set to board a private jet the Bushiri family had chartered en route to Nairobi.
Police did not find Prophet Bushiri and his wife Mary when they went to search for them at their house. 
Bushiri and Mary fled South Africa to Malawi in November last year, a few days after they were released on R200,000 bail each. The two forfeited the money and their mansion in Centurion by violating bail conditions, which barred them from leaving the country.
They were charged with theft, money laundering, and fraud in connection with an R100 million investment scheme. South Africa has filed extradition papers to get the fugitive couple back into the country to stand trial.