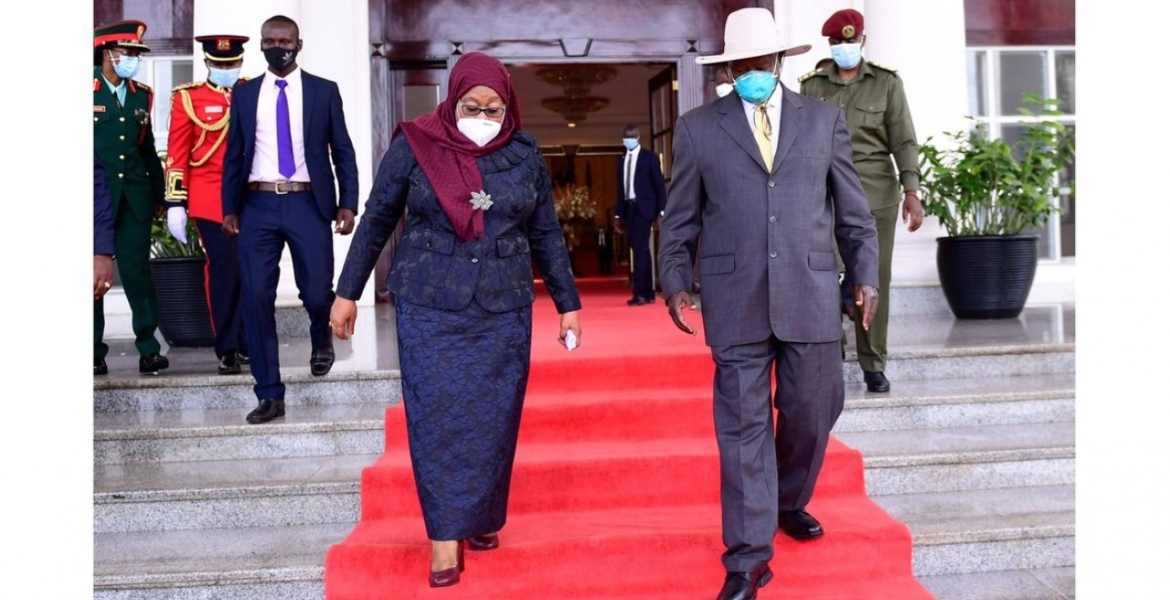 Tanzania's new President Samia Hassan Suluhu has made her maiden foreign trip following her swearing-in last month.
Suluhu visited her Ugandan counterpart Yoweri Museveni on Sunday to witness the signing of an oil pipeline deal that was being pursued by her predecessor John Pombe Magufuli.
The two leaders signed the Final Investment Decision (FID), which will pave the way for the construction of the $3.5 billion crude oil pipeline.
The 1,445-kilometer-long Ugandan Crude Oil Pipeline will run from oil wells in Hoima district in Uganda to the seaport of Tanga in Tanzania.
The pipeline will cover 296 kilometers in Uganda and 1,443 kilometers in Tanzania, passing through the capital city Dodoma to Tanga. It will be the longest electrically heated pipeline in the world and it will be heated as Uganda's oil is waxy in nature. 
Uganda has approximately 1.7 billion barrels of recoverable oil discovered in the Albertine Graben on the border between Uganda and DR Congo at the Kingfisher and Tilenga fields.