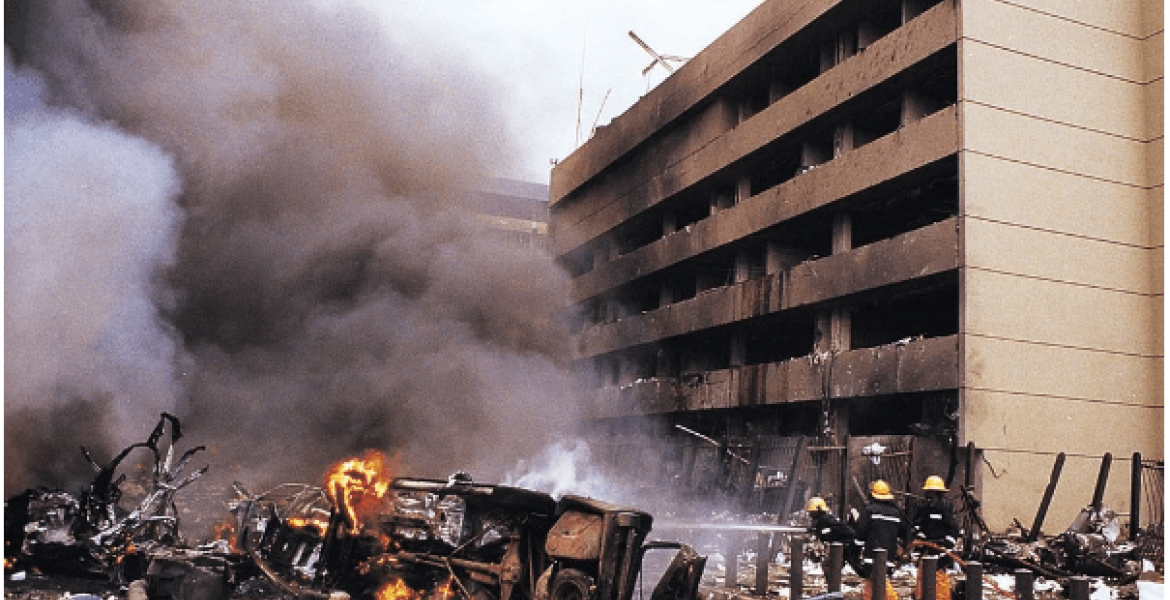 The US Supreme Court on Monday, May 18th, awarded victims of the 1998 bomb attacks on American embassies in Nairobi and Dar es Salaam (Tanzania) $4.3 billion in punitive damages.
The top court ordered Sudan to compensate the victims on grounds that it was found guilty of providing assistance to Al-Qaeda, the terrorist organization that staged the twin attacks.
Judges voted 8-0 to reverse a lower court's decision that exempted Sudan from making further compensations on top of the $6 billion already approved as damages for the victims.
224 people lost their lives while hundreds of others were injured in the two bombings organized by slain Al-Qaeda leader Osama bin Laden while living in Sudan.
In 2011, a US Federal District Court ruled that Sudan had provided crucial assistance to Al Qaeda and Osama.
"Sudan harbored and provided sanctuary to terrorists and their operational and logistical supply network," the court noted.
"Bin Laden and Al Qaeda received the support and protection of the Sudanese intelligence and military from foreign intelligence services and rival militants. Sudan provided bin Laden and Al Qaeda hundreds of Sudanese passports. The Sudanese intelligence service allowed Al Qaeda to travel over the Sudan-Kenya border without restriction."
As a result, the court awarded the complainants $6 billion in damages.
Monday's Supreme Court decision applies only to claims sought by US citizens, members of the US military, and employees of the US government or embassy contractors.
Kenyan family members of US embassy employees and private contractors killed or injured in the attack are not covered by the ruling.
The decision on whether the Kenyan victims are entitled to a share of the punitive damages awarded by the court lies with the US appeals court.