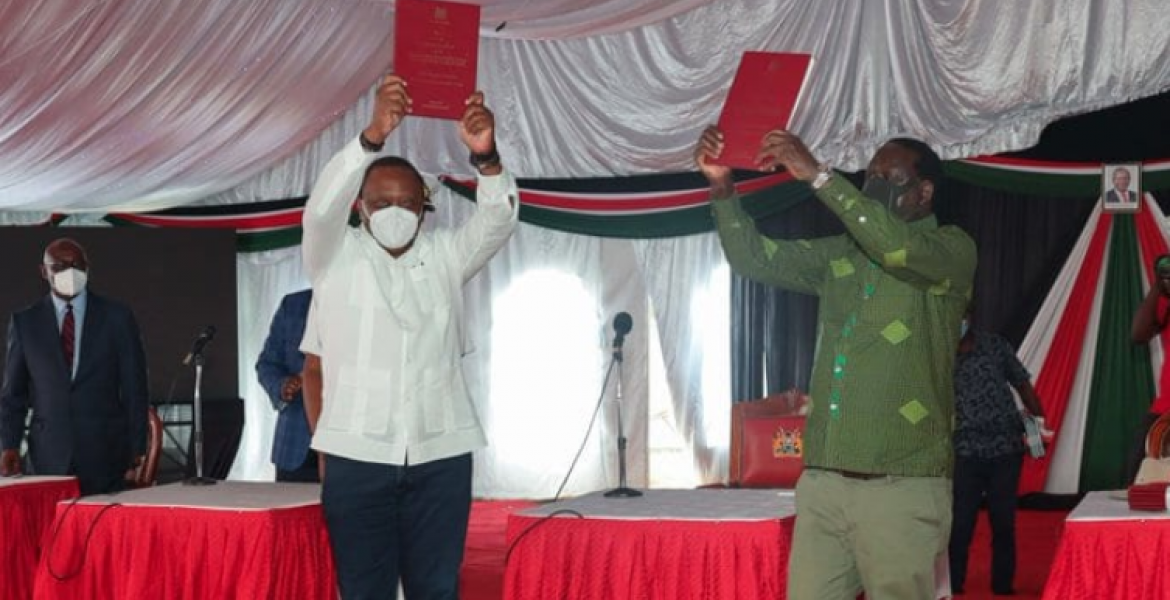 A lobby group for Kenyans in the diaspora has urged voters to reject plans to amend the 2010 Constitution through the Building Bridges Initiative (BBI).
Commonwealth Voter Privileges Right Association (COVPRA) says the BBI report failed to accommodate the views of all Kenyans and warned that a contested referendum will leave the country more divided.
"Kenyans should reject the BBI report. It is a two-man initiative that is being imposed on the people. The clergy have rejected it; several groups have rejected it. It's not a Wanjiku Initiative. A few people and their surrogates want to change the Constitution for their personal gain," COVPRA organizing secretary David Kimengere Waititu told Daily Nation.
"It would have been necessary to allow debate on all the issues that arose in the final report before coming up with a bill. Kenyans are being taken for a ride," he added.
The group further accused a section of the country's political elite of imposing BBI, a brainchild of President Kenyatta and ODM leader Raila Odinga, on Kenyans.
"We do not want a process that would leave Kenyans more divided. Let all Kenyans reject this report in a referendum to save their country from a few people who think they own Kenya. We in COVPRA, have our motherland at heart," said Kimengere.
"We call upon the Kenyans poor not to buy to the schemes of the dynasties. Let us protect our country by rejecting this monster called BBI if it goes to the referendum."
"In the end, this might result in a badly contested referendum and create a poisoned society ahead of the 2022 general elections. Let's refuse any incitement to violence and stand up against the dynasties to shape the future of Kenya," he remarked.
Kimengere said the BBI taskforce led by Garissa Senator Yusuf Haji ignored COVPRA's call for the inclusion of all dissenting views in the final report.