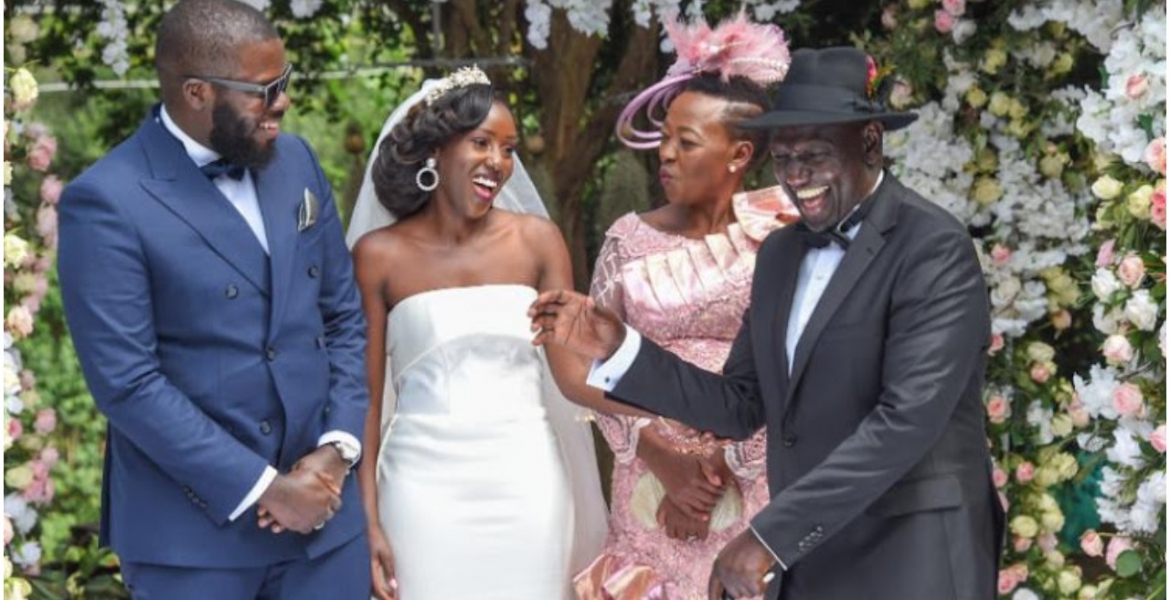 Deputy President William Ruto tickled guests at his daughter's wedding after explaining why he was hesitant to okay her marriage to a Nigerian man.
While admitting that it is hard for parents to let go of their daughters, Ruto joked that it is even tougher when the groom is a Nigerian from the Igbo community.
He said his skepticism was due to his experience with an Igbo man named Anthony Chinedu, who was deported from Kenya in 2013 over drug trafficking allegations. Ruto said Chinedu refused to disembark from a plane in Lagos following his deportation.
"It is both an exciting and anxious moment. It is not easy as a parent to give away your daughter. It is much more difficult if you are giving away your daughter to Nigerians. It is much more difficult when you are giving your daughter to Igbos," Ruto said.
"When I first met Alex I told him a story of a guy called Chinedu who gave us a lot of trouble and I was told that man was an Igbo. So you can understand…this Chinedu fellow gave us so much trouble that we deported him to Nigeria and when we deported him he refused to get out of the aeroplane in Lagos for two days. Even after leaving him there, we found him in Kenya," he added, leaving guests in stitches.
Ruto's first-born daughter June Ruto tied the knot with her Nigerian fiancé Alexander Ezenagu on Thursday.
The two exchanged marriage vows in an invite-only ceremony held at Ruto's residence in Karen, Nairobi.
Ezenagu is an Assistant Professor of Taxation and Commercial Law at Hamad Bin Khalifa University in Qatar. He holds a doctorate in International Tax Law from McGill University, Canada, and a Master of Law degree (LL.M) in Commercial Law from the University of Cambridge in the UK.
June currently serves as Kenya's Charge d'Affaires in Poland.