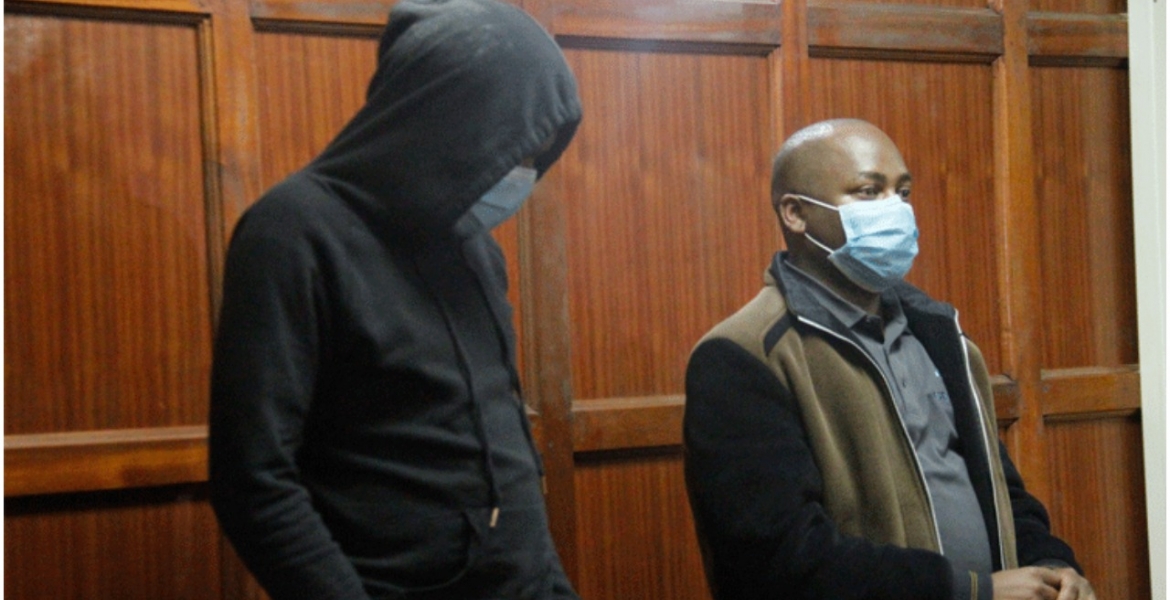 Two suspects have been arraigned in court for allegedly selling and administering fake COVID-19 vaccines to unsuspecting Kenyans.
Wallace Mugendi Njiru and Kenneth Mukundi Njeru appeared before Senior Resident Magistrate Sinkiyian Tobiko at Milimani law courts.
The two were arrested on Tuesday at Crane Hospital within Kasarani, Nairobi where they were administering fake coronavirus vaccines while masquerading as medical doctors.
The court heard that the suspects posed as doctors employed at Kenyatta National Hospital and collected huge amounts of money from innocent Kenyans while administering fake Johnson & Johnson COVID-19 jabs.  
They are alleged to have committed the offenses on diverse dates between July and August this year.
"That Covid-19 is a worldwide threat to mankind and the respondents capitalized on that by faking the vaccines and administering to unsuspecting clients for monetary gains without care of their health," an affidavit filed by Corporal Kapairo Lekakeny reads.
 
"The respondents are suspected to have committed a very serious offense of endangering the lives of their clients making them susceptible to Covid-19 by making them believe that they were vaccinated with Johnson & Johnson vaccine which is not the case and making them not get the right vaccine."
During their arrest, police recovered assorted consent sheets with details of their victims, who were charged up to Sh3,500 for the jab.
"Victims of the two suspects upon noticing that they don't appear in the ministry of health database as those who are vaccinated were tormented mentally due to uncertainty of the contents of what they were administered with," read the affidavit.
Magistrate Tobiko allowed police to hold the suspects for five more days pending completion of investigations into the matter.