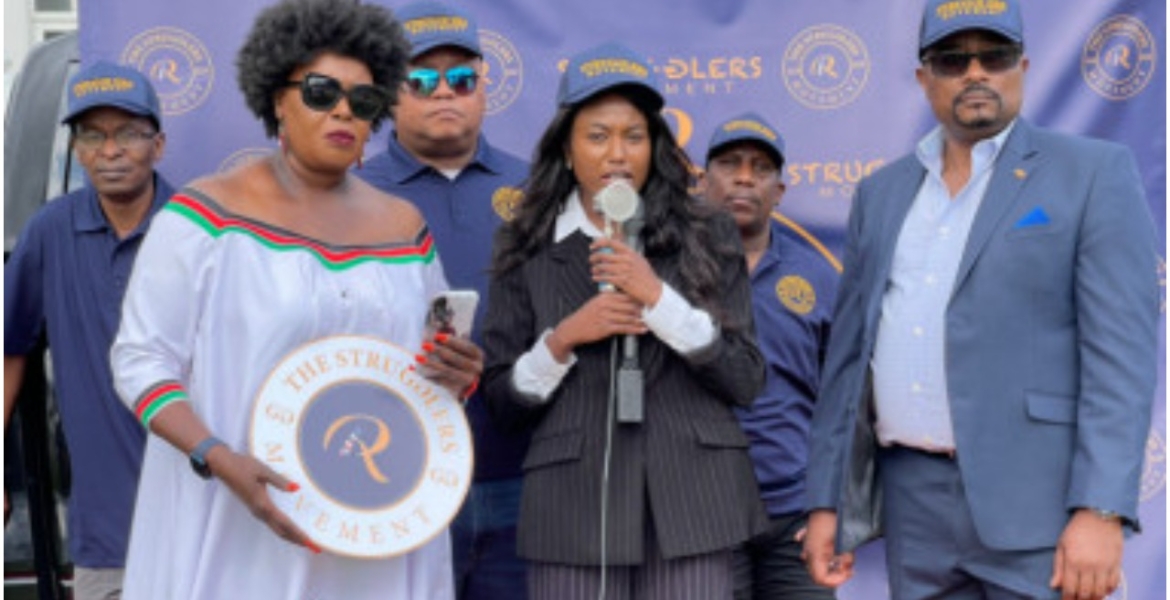 A diaspora chapter of the Strugglers Movement, which was launched in Kenya last month, has been unveiled in the US.
Dr. Rodah Wang'ondu, the president of the diaspora chapter, reiterated the movement's support for ODM leader Raila Odinga's 2022 presidential bid.
The chapter said it will organize countrywide civic engagement activities to sensitize the youth and Kenyans on the need to make the right decisions while voting.
Speaking during the official launch of the diaspora chapter in Dallas, Texas, Dr. Wang'ondu condemned the violence that erupted at Deputy President William Ruto's rally in Kondele, Kisumu County on Wednesday.
"We would like to condemn the violence that happened in Kisumu, we promote peace. We, as the Strugglers Movement in diaspora, are looking to for civic engagement and support for our youth," she said.
"We would like, going forward, to be counted, and we would like this movement to support the best candidate that will address issues of our youth. We seek to promote systematic change that can be sustainable to last through the decades."
The Struggler's Movement seeks to provide an alternative to Ruto's hustler narrative, which they described as "conniving, violent and deceitful."
"Strugglers Movement is a conglomeration of national leaders from sectors of diverse political affiliations and social standings in Kenya. It converges in pursuit of a more promising future especially for the younger generation the lowly placed in the society."
"It provides a national platform to engage the political leadership and their stakeholders on better systems of governance which will eventually augment and progressively extinguish Kenyans daily struggles," the movement said in a press statement.