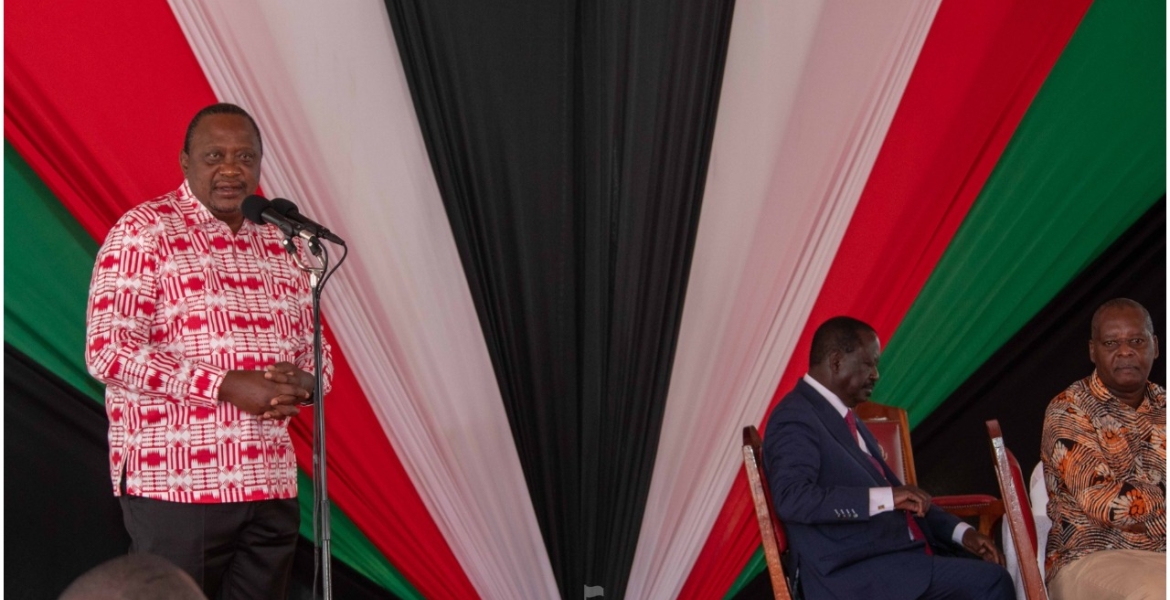 President Kenyatta has commended members of the National Assembly for passing crucial bills, including the contentious Political Parties (Amendment) Bill that was fiercely opposed by MPs allied to Deputy President William Ruto.
Kenyatta says the new pieces of legislation are key to improving governance and delivery of services to Kenyans.
"The passage of the anti-money laundering bill, for example, will ensure that we are able to continue being part of the international financial system, and to have a respected banking system that can only help improve and mature our economy," said Uhuru.
The president noted that the passage of the National Hospital Insurance Fund Bill will enable the government to fulfill its universal health coverage pledge while the Political Parties (Amendment) Bill will improve the country's governance system.
"The [political parties] bill is giving us an opportunity to be able to formally work together across political parties in the interest of the nation," Kenyatta added.
The president regretted that some leaders demonized and voted against the political parties bill for short-term political gain and urged the Senate to emulate the National Assembly and pass the amendment and other laws.
Kenyatta spoke at State House, Nairobi on Thursday during a new year luncheon hosted for Members of Parliament.
 
At the same time, Uhuru urged political leaders to conduct peaceful campaigns ahead of the forthcoming general elections.